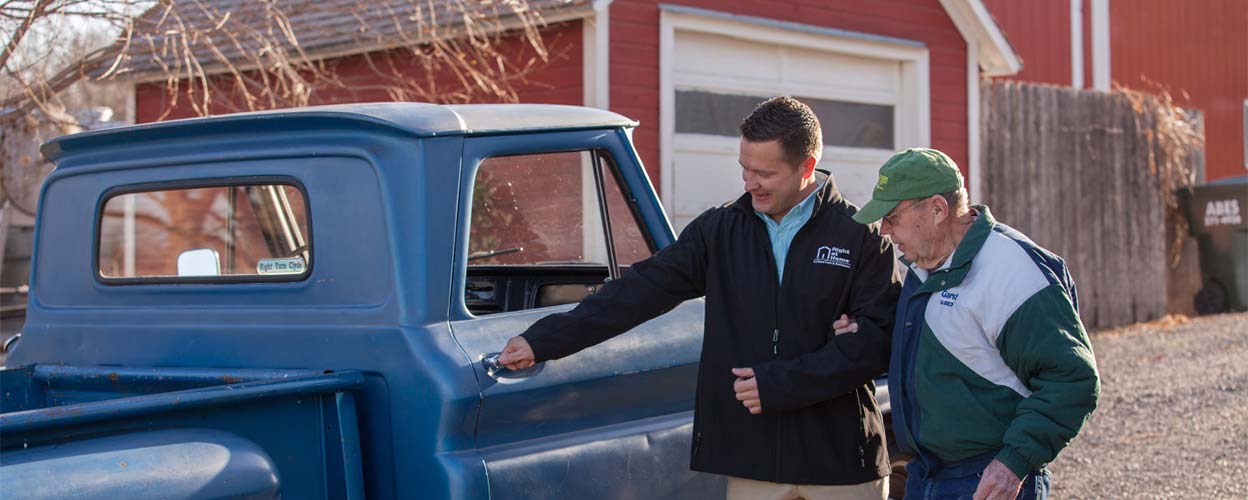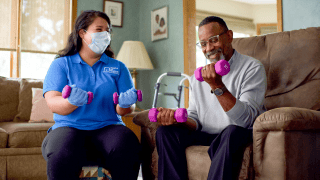 Quality Home Care
To us, providing top quality care means...
Listening to your wishes and preferences, as well as professionally assessing your needs.
Keeping meticulous records which you and those close to you can access easily.
Being at the end of the phone 24/7 and able to respond to your needs at short notice.
Staying in close contact with the other people who support you - both family and friends and other health professionals.
Supporting you to continue doing the things you enjoy, while feeling safe and secure and enjoying the independence and comfort of living at home.
The services we offer range from simple companionship to complex personal care needs; from 60 minutes to 24/7 live-in care.
Finally, we don't believe it's possible to deliver quality care in 15 minute visits, so we don't offer 15 minute visits. In fact our preferred minimum care visit is one hour - and by that we mean a full 60 minutes, as we travel on our own time, not yours.
This allows us the time to listen to our clients and get to know them well, to complete tasks properly and to observe any changes in their health or well-being and respond accordingly.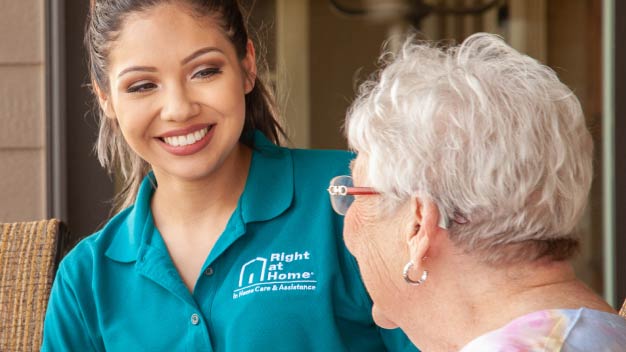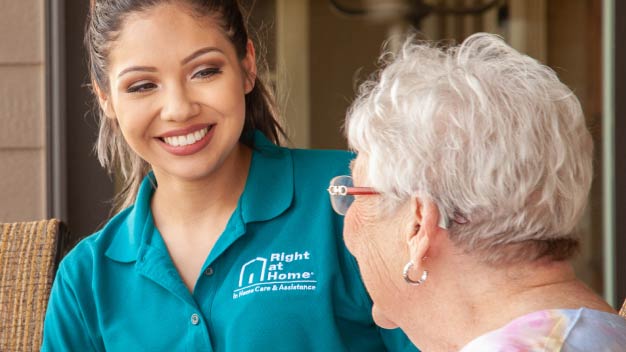 "Working for Right at Home is wonderful - I've got to know my clients so well and I've got the time to help them do the things they enjoy. To see the impact this can have on their quality of life is amazing. We have a great time together!"
CW
"This is the first time I have needed care and I was unsure what to expect. Thank goodness I chose Right at Home. Gail is an excellent ambassador for the firm - pleasant, polite and professional at all times. Gemma, to me, is the epitome of what a carer should be. She is a very hard worker and always has a smile on her face."
G.R.
"Louise is an absolute star who consistently goes the extra mile. She is calm and efficient and happy to deal with whatever arises. She has formed a real bond with mum and I have every confidence in her – she has not only made my mother's life considerably easier and more content but mine too, as she has saved me from hours of worrying!"
J.F.
"The service I've received from Right at Home has been excellent; the staff always listen and really do fulfill their promise to go the extra mile. Their dedication is excellent."
KM
"Thank you for your professional service. Wendy was great, had a super attitude and could not have been more helpful."
P.H.