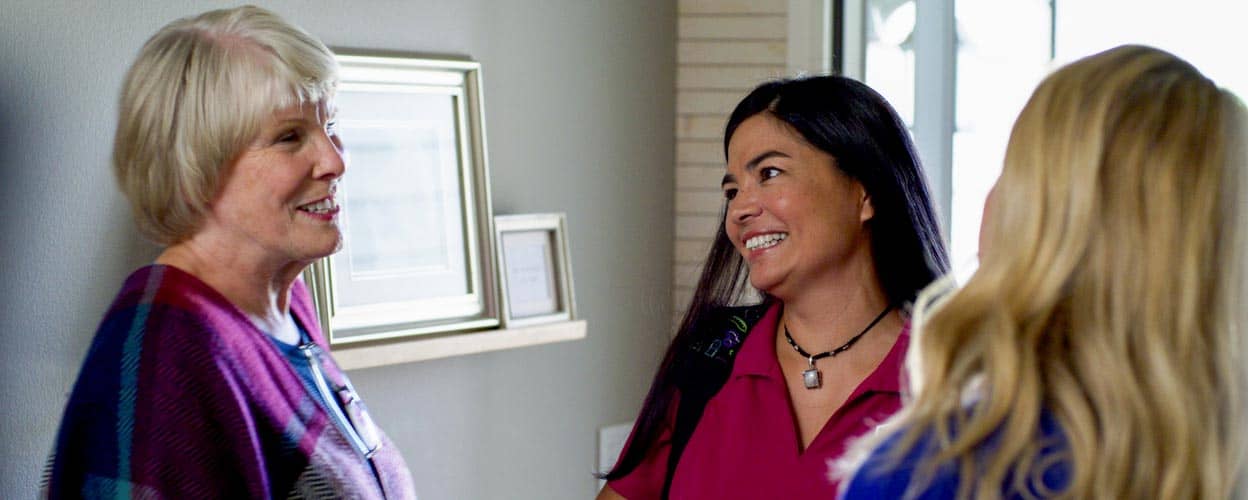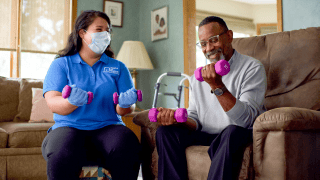 Privacy Policy
Introduction
Your privacy is important and we are committed to protecting any personally identifiable information ("Personal Data") that you disclose to us. We want you to understand our practices with respect to how and why we gather and use the information we collect from visitors to the Site.
This document outlines our approach to compliance with the General Data Protection Regulation (GDPR) and all other relevant data protection legislation. It also sets forth your privacy rights. Please take a moment to familiarise yourself with our privacy practices.
It is important that you read this Privacy Policy together with any other privacy policy we may provide on specific occasions so that you are fully aware of how and why we are using your Personal Data. This privacy policy supplements any other privacy policy and is not intended to override them.
Changes to this Privacy Policy
This Privacy Policy is subject to change without prior notice. For that reason, we encourage you to review our Privacy Policy periodically and to make note of the date of the most recent revision. If you disagree with the manner in which we intend to use the Personal Data you provide to us, you may opt-out of these uses by following the instructions below. By using our Site, you agree to the terms of the Privacy Policy in effect, at that time.
Who We Are
Throughout this policy, "Right at Home" or "we" or "us" or "our" refers to RAH Franchising Limited, a company registered at Patricia Lodge, Main Street, Blanchardstown, Dublin D15 F436
There are also a number of Right at Home franchise and corporate offices covering different territories throughout Ireland. Each Right at Home franchise office is independently owned and operated.
We manage this website on behalf of our Right at Home offices and are responsible for any personal data that is collected about you through the initial enquiry forms you fill in online.
Your enquiry is then directed to the Right at Home office in your locality, who will contact you directly to follow up on your enquiry. If you have any queries regarding the processing of your data, please do not hesitate to contact us. Our contact details are below:
How to Contact Us
Telephoning our office team on: 01 495 4030
Sending us an email to: info@rightathome.ie
Writing to us at our address: Patricia Lodge, Main Street Blanchardstown, Dublin D15 F436
Data Protection Officer
Right at Home's Data Protection Officer (DPO)
Patricia Lodge, Main Street, Blanchardstown, Dublin D15 F436
01 495 4030
info@rightathome.ie
Information We Collect
We collect a range of Personal Data and non-personally identifiable information through this Site in order to help us to learn more about how our visitors use this Site, to measure areas of interest, and to provide our users with important information on Right at Home and our services. This collection of information allows us to build features and functionality that will enhance your experience. You are not obligated to provide us with Personal Data in order to use the Site. However, we may require you to provide certain Personal Data in order to submit an enquiry on our Site. We also collect information through the use of General Tracking Information and Click Path Tracking (cookie technology). Please see further details below.
Collection of information (including Personal Data)
General Tracking Information
We keep track of the pages visited by each user. Our web server automatically collects some information about you when you request pages from our server, including your IP address. Your IP address is a number that is used by computers connected to the Internet to identify your computer so that data (such as the web pages you request) can be sent to you. We aggregate this data with data on the pages visited by other users to track overall visitor traffic patterns. We use this information to improve our Site by making it more responsive to the needs and preferences of our users. Please see our Cookie Policy for further information.
Click Path Tracking
"Cookies" are pieces of information that are placed on an individual's computer hard drive to enable the individual to more easily communicate and interact with our website. Using cookie technology, we track your click path through our Site. We may use it to help customise your visit to our Site. We may also use cookies to record how many times a user has visited our Site and what pages the user has accessed. You may, however, disallow receiving cookies at any time through your web browser. It is not our intention to use cookies to retrieve information that is unrelated to our Site or your interaction with our Site. Please see our Cookie Policy for further information.
Collection of Personal Data
If you choose to make an enquiry through our Site, you will be asked to provide Personal Data which may include your name, e-mail address, and phone number. We do not actively share Personal Data gathered from our Web servers and we will respond directly to your enquiry via email or phone. If you consent to receive communications from us, please be aware that we may send correspondence to the e-mail and/or any postal address provided when completing the relevant enquiry form on our Site. This correspondence may include newsletters, promotional offers, information on new features and services we provide, Site updates, responses to your e-mails, comments, and opinions, and may also be used as a means of providing technical support. You can withdraw consent to receiving these communications at any time by following the instructions outlined below.
Processing of Personal Data
Any Personal Data gathered from you via our Site (including any follow-up phone calls with you, your family or next-of-kin, and any representative from the HSE) in the course of an enquiry will only be used for specific purposes, as described in this policy. If you submit a service enquiry, we will process your information (or that of your family or next of kin) only for the purposes of evaluating the home care services most suited to your needs. If you submit an enquiry around Carer job opportunities with Right at Home, we will process your information only for the purposes of processing your application.
Your Personal Data may also be used in the following circumstances:
• To comply with obligations to which Right at Home is subject in the provision of home care services, client due diligence and the duty of care towards clients and employees, and the disclosure of Personal Data to government institutions or supervisory authorities, including tax authorities, in relation thereto.
To protect a prospective client and/or employee's vital interests
To keep you informed about any changes to our services
To ensure that the quality of the services which we offer is continually enhanced and refined and for purposes which are within the legitimate business such as technical support or business development
To comply with our contractual obligations
If you submit a general enquiry, or opt-in to receive our newsletter or information about special promotions, products, or events, we will process your information only for the purposes of managing your request, as you have expressed an interest in, and consented to, receiving these communications. You can opt out of receiving these communications at any time by following the instructions outlined below.
Access to Personal Data
Some of your Personal Data may be shared with:
Our staff: the relevant members of our staff who need to know this information in order to adequately respond to your enquiry and provide the necessary follow-up. This will involve sharing only the necessary Personal Data with other Carers, our office personnel involved in the management and administration of the business and the care services, and any necessary health and/or social care professionals and emergency services where appropriate.
Our service providers: our trusted service providers provide us with a range of services, including web support for the Site. They may have access to your Personal Data as part of providing us services under a contract. These service providers are bound to protect your Personal Data from disclosure or misuse and will not share it with any third party without your prior consent.
Governmental Authorities or under Legal Action: We reserve the right to disclose your Personal Data to government institutions or supervisory authorities, including tax authorities when requested to do so or as required by law. In special cases, we reserve the right to disclose your Personal Data when we have reason to believe that disclosing this Personal Data is necessary as part of a legal action, or in order to prevent injury to or interference with (either intentionally or unintentionally) our rights or property, other website users, or anyone else who could be harmed by such activities. In any of these situations, the affected individuals will be notified by e-mail of our intent to disclose their Personal Data.
Your Personal Data will not be shared with third parties for the purposes of marketing research or bulk advertising sales.
Retention of Personal Data
Right at Home will generally retain Personal Data only for the period required to serve the applicable business purpose, to the extent reasonably necessary to comply with an applicable legal requirement or as advisable in light of an applicable statute of limitations period. Right at Home may specify (e.g., in a policy, notice or records retention schedule) a time period for which certain categories of personal data may be kept. For further information, please contact info@rightathome.ie Promptly after the applicable storage period has ended, your Personal Data shall be (i) securely deleted or destroyed or (ii) anonymised.
Security of Personal Data
We are committed to ensuring that your Personal Data is kept secure, accurate, and up to date. In order to prevent unauthorised access or disclosure we have put in place the appropriate technical and organisational measures to adequately safeguard and secure any Personal Data that we collect online. In order to keep your Personal Data accurate, complete, and up to date, please advise us as soon as possible regarding any changes to the Personal Data provided to Right at Home.
Your Rights to your Personal Data
Access: You have the right to request a copy of the Personal Data that we hold about you together with a right to request an overview of your Personal Data.
Rectification or erasure: If any Personal Data are incorrect, incomplete, or not processed in compliance with applicable law or this policy, you have the right to have your Personal Data rectified, deleted, or blocked (as appropriate).
Data portability: You have the right to request a copy of the personal data we hold about you in a commonly used and machine-readable format. We can provide your personal data either to you or to such other third party as you specify in your request.
Object to processing: In addition, you have the right to object to the processing of your Personal Data on the basis of compelling grounds related to your particular situation. Please contact us to discuss these grounds should you wish to object to the processing of your Personal Data.
Opt-Out or withdrawing consent
At any time, you may choose to have your name taken off of our communications list, in order to cease receiving correspondence from us; or you may update the Personal Data that you have provided to us, via one of the following methods:
Using the opt-out option in e-mails you receive from us
Sending us an e-mail at: info@rightathome.ie
Writing to us at: Patricia Lodge, Main Street, Blanchardstown, Dublin D15 F436
Links to Third-Party Websites
Occasionally we may include on our Site a hyperlink (a "Link") or a banner advertisement ("Banner Ad") containing a Link that allows you to connect to the home page of a third party website ("Third Party Site"), or the website of an Affiliate ("Affiliate Site"). Right at Home provides these Links to you as a convenient method of accessing information that may be useful or of interest to you. This Privacy Policy and the practices that we follow under this Privacy Policy do not apply to Third Party Sites or Affiliate Sites that are operated independently from Right at Home. We are not responsible for the content, accuracy, or opinions expressed on any Affiliate Site or Third Party Site or for the privacy practices of our Affiliates or any third party.
We will not, and are under no obligation to, investigate, monitor, or check the Affiliate Sites or Third Party Sites for accuracy or completeness, or for any obscene, scandalous, inflammatory, pornographic, indecent, profane, defamatory, or unlawful content or materials. Inclusion of any Link or Banner Ad to a Third Party Site or Affiliate Site that is placed on our Site does not imply approval or endorsement of the Third Party Site or Affiliate Site. You understand and agree that by clicking on a Link to a Third Party Site or Affiliate Site, you have left this Site, and the Right at Home Privacy Policy stated on this Site is no longer applicable.
Disclaimer
The data contained on our Site is for informational purposes only and is not represented to be error-free. Right at Home attempts to ensure that the data provided or otherwise displayed on our Site is accurate. However, the Site and its contents are provided on an "as is, as available" basis. Use of the Site and its contents is at your sole risk. Right at Home does not warrant that any functions of the Site will be uninterrupted or error-free, that defects will be corrected, or that the Site will be free from viruses or other harmful components. Right at Home makes no warranties, either express or implied, concerning the content of such site, including the accuracy, completeness, reliability, or suitability of such site.
Contact Information
If you have any questions about this Privacy Policy, the practices of this Site, or your dealings with this Site, please contact: Right at Home,
Patricia Lodge, Main Street, Blanchardstown, Dublin D15 F436
01 495 4030
info@rightathome.ie