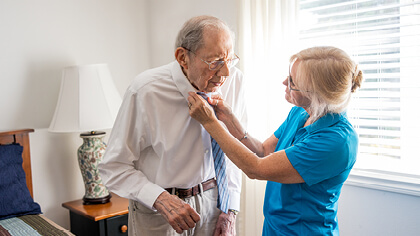 Next Steps
Are we the right business for you? Are you a good fit for us? Ultimately, these are the questions that need to be answered thoughtfully and completely. Right at Home has a deep regard for transparency, as we believe it is important that both parties choose one another with all the information possible. We commit to this approach with all of our potential Franchisees and we expect the same from those with whom we consider developing a partnership. After all, we hope to be in business together for a long time.
You have already taken the first step towards reaching your goal of not only owning your own business, but also towards providing the ageing community in your country with a truly necessary and socially relevant service. We hope to have successfully introduced our company, culture, and mission, but we understand only so much can be conveyed on paper.
If our mission moves you and you share the same passion to provide a quality experience and service to those requiring home care, home health, and respite care, we want to talk to you!
To find out more or to register your interest please send a message through our contact us page and we will be in touch soon.