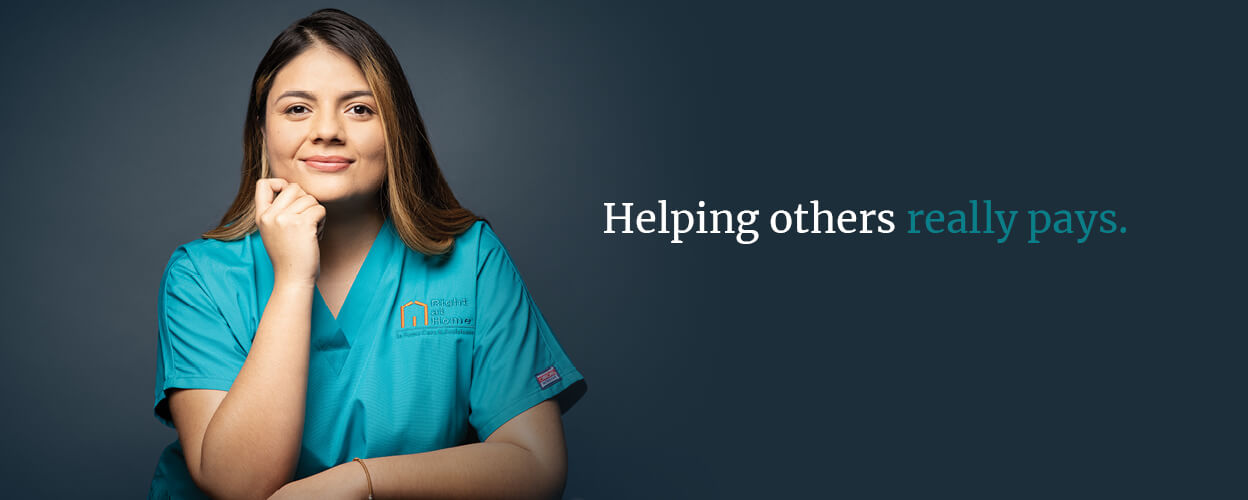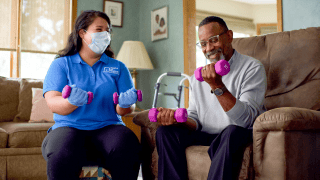 Our Support Staff
Behind the scenes we understand it is crucial that our clients, their families and our staff receive the very best support and expertise from their local Right at Home office.
This is why all our Care Managers and Care Co-ordinators are chosen for their friendly and approachable 'can do' attitude, as well as their professionalism and experience in the field.
When a client is unwell, we know that emotional and moral support for them and their family can be just as important as the specialist care knowledge required to promote their return to good health, so we always keep in close contact with concerned family and friends.
And we realise that good day-to-day communication is vital to give families and loved ones peace of mind, which is why all daily records and communication sheets are kept easily accessible in the clients' home.
Carers too need support, and our staff are given regular confidential supervision sessions as well as 24/7 mobile phone access to an experienced member of the care team, so help and advice is never more than a phone call away.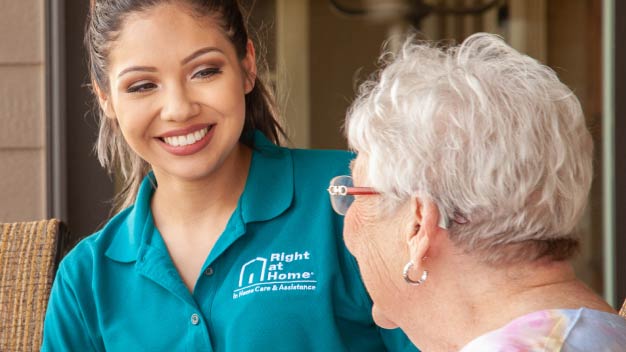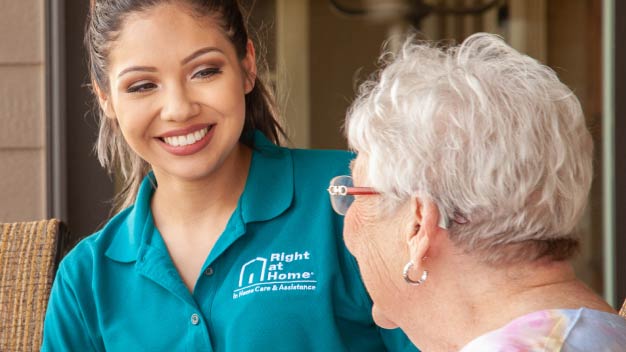 "Working for Right at Home is wonderful - I've got to know my clients so well and I've got the time to help them do the things they enjoy. To see the impact this can have on their quality of life is amazing. We have a great time together!"
CW
"Working for Right at Home is very rewarding. I get to look after vulnerable people who need care and I've made strong bonds with the clients I work with regularly, which makes the job even more enjoyable. They have a great team who are there to support me whenever I need it and I feel that they really want to help me fulfill my potential as a carer."
G.H.
"This is the first time I have needed care and I was unsure what to expect. Thank goodness I chose Right at Home. Gail is an excellent ambassador for the firm - pleasant, polite and professional at all times. Gemma, to me, is the epitome of what a carer should be. She is a very hard worker and always has a smile on her face."
G.R.
"This was my first job in care and I was nervous about the responsibility it involved before I started, but Right at Home gave me such good training and my Registered Manager is always at the end of the phone if I need help or advice, or just a bit of reassurance. I've recently also finished my NVQ and had specialist training in dementia, which has really helped me to understand my clients' needs."
K.D.
"The service I've received from Right at Home has been excellent; the staff always listen and really do fulfill their promise to go the extra mile. Their dedication is excellent."
K.M.