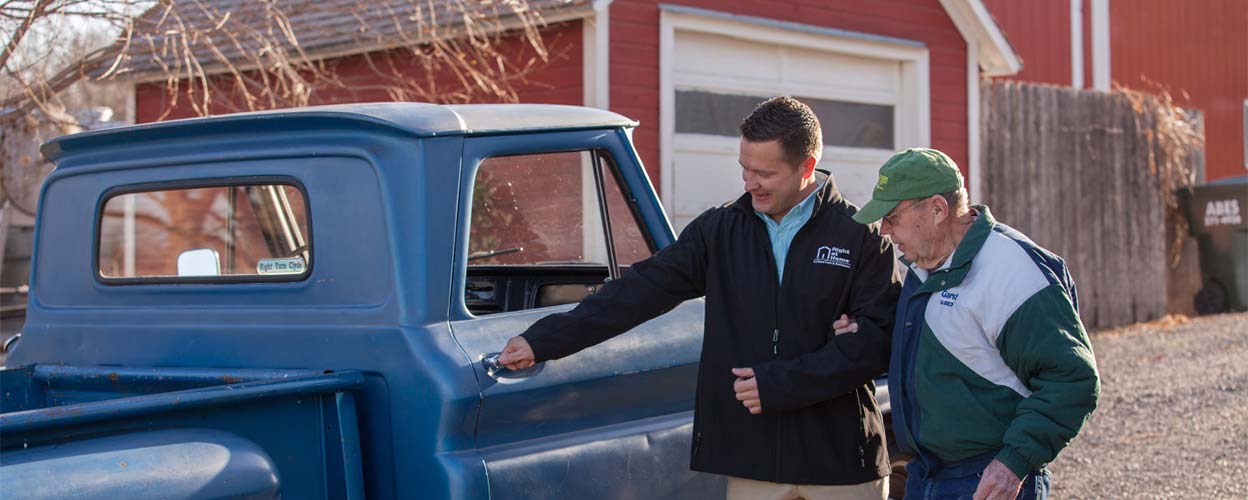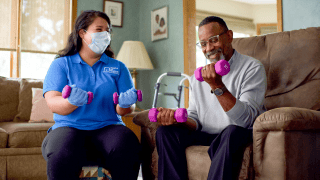 Our Services
Right at Home offers homecare services for almost any family and practically any situation. Our in home care lets loved ones enjoy healthy lives in the comfort of a familiar environment. We tailor our services to your unique situation through a Personal Care Plan. These individualised care programs include whatever your loved one needs from any of our care categories:
Appreciate having a helping hand with tasks such as bed making, laundry, shopping, light housework and fresh food preparation.
Live alone and miss having regular, stimulating company and good-humoured conversation, or fear becoming socially isolated.
Are recovering from an operation.
Have limited mobility and appreciate some assistance while getting up in the morning and getting ready for bed.
Are reliant on care throughout the day, but don't want to move out of the comfort of their home.
Require assistance with Personal Care such as showering, dressing and tolieting.
Need short-term respite care and want someone reliable to take the reins from their usual carers.
Click on the links below to find out more about how we can help you with...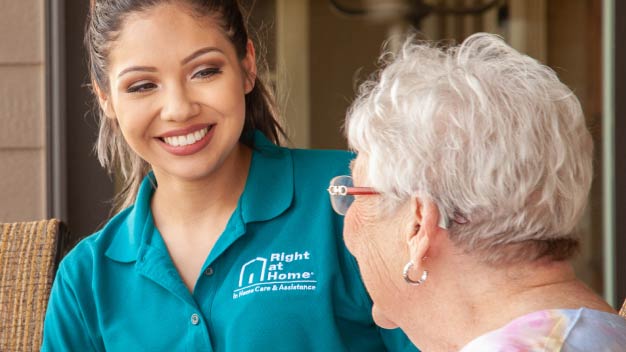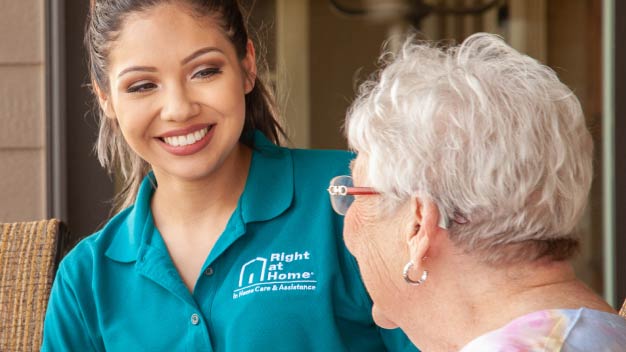 "Working for Right at Home is wonderful - I've got to know my clients so well and I've got the time to help them do the things they enjoy. To see the impact this can have on their quality of life is amazing. We have a great time together!"
CW
"Working for Right at Home is very rewarding. I get to look after vulnerable people who need care and I've made strong bonds with the clients I work with regularly, which makes the job even more enjoyable. They have a great team who are there to support me whenever I need it and I feel that they really want to help me fulfill my potential as a carer."
G.H.
"This is the first time I have needed care and I was unsure what to expect. Thank goodness I chose Right at Home. Gail is an excellent ambassador for the firm - pleasant, polite and professional at all times. Gemma, to me, is the epitome of what a carer should be. She is a very hard worker and always has a smile on her face."
G.R.
"This was my first job in care and I was nervous about the responsibility it involved before I started, but Right at Home gave me such good training and my Registered Manager is always at the end of the phone if I need help or advice, or just a bit of reassurance. I've recently also finished my NVQ and had specialist training in dementia, which has really helped me to understand my clients' needs."
K.D.
"The service I've received from Right at Home has been excellent; the staff always listen and really do fulfill their promise to go the extra mile. Their dedication is excellent."
K.M.