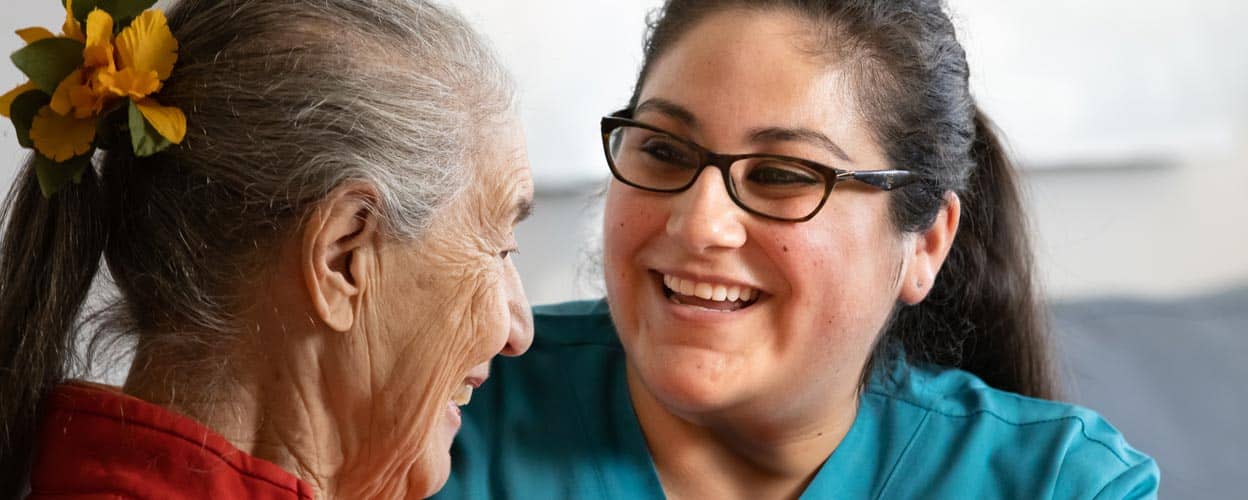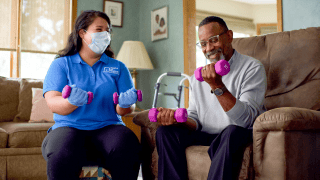 Our Carers
Our carers want more than a job. They want to make a difference in the lives of those in their care.
As a company, our job is to give carers the direction and tools they need to fulfill their personal vocation, as well as our corporate mission of improving the lives of those we serve.
Selection
To ensure that the people we employ meet our high standards, we have a rigorous selection process. Before carers can become employed with Right at Home and begin caring for clients, every one of them must go through:
Reference checks
Background clearance
Personal interviews
Competency testing
We also ask ourselves a simple question - would I trust the carer to look after my own mother in her home? We only recruit if the answer is a definite 'yes'.
Once a carer meets our strict selection criteria, it's just the beginning. First, all Right at Home carers are insured and vetted. Then, each carer goes through a comprehensive training and orientation process that guides them through our values and standards; going above and beyond the national legal requirements for carer induction training.
Personal Development Programme
Our in-house Personal Development Programme provides carers with all the support they need to carry out a job that can be very emotionally challenging. As well as regular supervision and office support, it identifies both ongoing and specialised training needs, to ensure that our carers understand the high standards of care expected by Right at Home.
Carers are given training on issues that help them develop as better overall carers, as well as deal with very specific situations, including:
Alzheimer's & dementia
Medication management and compliance
Osteoarthritis and mobility loss
Hypertension/stroke recovery
Diabetes
Heart disease
Cancer recovery
End of life care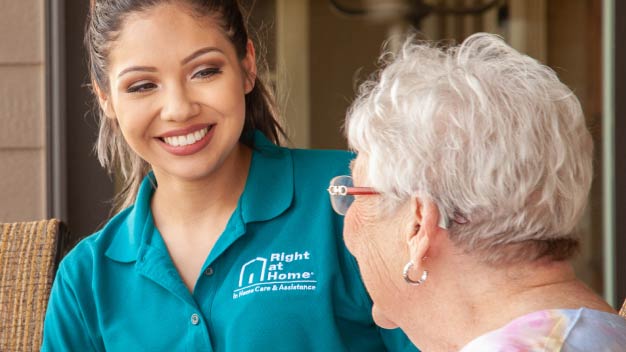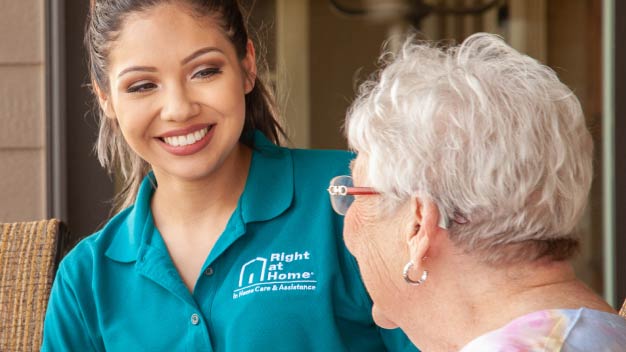 "Working for Right at Home is wonderful - I've got to know my clients so well and I've got the time to help them do the things they enjoy. To see the impact this can have on their quality of life is amazing. We have a great time together!"
CW
"This is the first time I have needed care and I was unsure what to expect. Thank goodness I chose Right at Home. Gail is an excellent ambassador for the firm - pleasant, polite and professional at all times. Gemma, to me, is the epitome of what a carer should be. She is a very hard worker and always has a smile on her face."
G.R.
"Louise is an absolute star who consistently goes the extra mile. She is calm and efficient and happy to deal with whatever arises. She has formed a real bond with mum and I have every confidence in her – she has not only made my mother's life considerably easier and more content but mine too, as she has saved me from hours of worrying!"
J.F.
"The service I've received from Right at Home has been excellent; the staff always listen and really do fulfill their promise to go the extra mile. Their dedication is excellent."
KM
"Thank you for your professional service. Wendy was great, had a super attitude, and could not have been more helpful."
P.H.