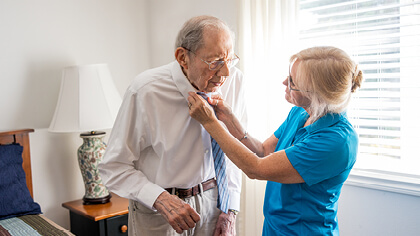 Reports
International Profiles of Health Care Systems 2013
This publication presents overviews of the health care systems of Australia, Canada, Denmark, England, France, Germany, Japan, Italy, the Netherlands, New Zealand, Norway, Sweden, Switzerland, and the United States. Each overview covers health insurance, public and private financing, health system organization and governance, health care quality and coordination, disparities, efficiency and integration, use of information technology and evidence-based practice, cost containment, and recent reforms and innovations.
In addition, summary tables provide data on a number of key health system characteristics and performance indicators, including overall health care spending, hospital spending and utilization, health care access, patient safety, care coordination, chronic care management, disease prevention, capacity for quality improvement, and public views.
Help Age International Global AgeWatch Index 2013
HelpAge International helps older people claim their rights, challenge discrimination and overcome poverty, so that they can lead dignified, secure, active and healthy lives. Our work is strengthened through our global network of like-minded organisations – the only one of its kind in the world.
The Global AgeWatch Index is the first global index to rank countries according to the social and economic well-being of older people.
World Alzheimer's Report 2013
Dementia, including Alzheimer's disease, is one of the biggest global public health challenges facing our generation. Today, over 35 million people worldwide currently live with the condition and this number is expected to double by 2030 and more than
triple by 2050 to 115 million.
We believe that Alzheimer's disease and other forms of dementia must become a national and international public health priority so that countries can develop adequate long-term care systems to look after people living with the condition now, and in the future.
OECD Indicators Health at a Glance 2013
Health at a Glance 2013 presents the trends and influences shaping health status, services and policies in OECD countries and the BRIICS. Although indicators such as life expectancy or infant mortality suggest that things are improving overall, inequalities in wealth, education and other social indicators still have a significant impact on health status and access to health services. These health disparities may be explained by differences in living and working conditions, as well as differences that show up in the health-related lifestyle data presented here (e.g., smoking, harmful alcohol drinking, physical inactivity, and obesity).
Health expenditures show considerable variations across countries, in terms of spending per capita, as a share of GDP and recent trends. On average across the OECD, per capita health spending grew by 4.1% annually in real terms over 2000-2009, but this slowed to 0.2% in 2009-10 and 2010-11 as many countries reduced health spending to help cut budget deficits and government debt, especially in Europe. Countries outside of Europe have continued to see health spending grow, albeit at a reduced pace in many cases, notably in Canada and the United States.
Different areas of spending have been affected in different ways: in 2010-11, spending on pharmaceuticals and prevention dropped by 1.7%, while hospital costs rose by 1.0%.