Right At Home Ireland is one of Ireland's leading home care providers and we are expanding across the country with offices in Dublin, Cork and Galway. We have a number of opportunities for people are looking for a rewarding career in a dynamic organisation.
Homecare Assistants:
Homecare Assistants enable our clients to remain living at home by providing the support and care they need to help them achieve maximum independence.
Our clients are at the core of our service.
Typical duties for Homecare Assistants may include companionship, meal preparation, shopping, personal care, running errands, light housekeeping and gardening, Alzheimer's care and respite care.
As a Homecare Assistant you will be expected to work with clients, rather than for them. You will encourage them to regain their confidence, while also promoting their self-respect and dignity.
You will provide the very highest standards of care, respect and confidentiality at all times and aware that care shifts can cover early mornings, evenings, weekends and Bank Holidays.
Right at Home is hiring carers in Dublin and Galway. If you have a desire to help others, please get in touch about applying for a position as a Right at Home carer via our website
https://www.rightathome.ie/jobs/
or p
hone: 01 495 4030.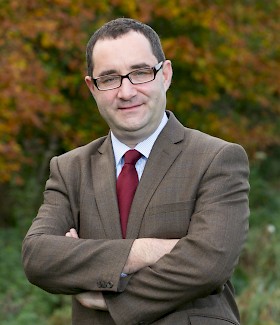 Commercial Operations Manager:
Right at Home are a growing Home Care organisation with a strong collaborative culture. We are consistently working to improve the quality of our services by hiring people of a high calibre and developing them to their full potential.
The role:
The Commercial Operations Manager is a position of leadership with a high level of responsibility and will be positioned as part of the executive team.
Your aim will be create / promote a positive work environment that fosters a high morale amongst employees that will enable us to operate at the highest industry standards.
The ideal candidate will have:
• 3rd level qualification at level 7 or 8 in a relevant discipline (Sales / Marketing, Business, HR Management, Healthcare Management or similar).
• A minimum of 3 years in a Senior Operations role, managing a team.
• Experience of managing the performance of a team.
• A methodical and systematic approach to projects.
• Well-developed Leadership skills.
• A history of managing in a regulated environment.
• Experience managing in a quality driven organisation
Person Specification:
The ideal candidate will be focused on delivery of a high standard of service to our clients and must:
• Be target driven with a proven track record for developing new business.
• Have a strong business acumen with innovation to enhance the business in a changing market.
• Have some Knowledge of Industry Standards in Healthcare or similar environment.
• Have some Experience of maintaining Compliance & Regulatory standards.
• Be able to assist in building / developing a successful brand.
• Competently drive organisational strategy.
• Work to enhance the positive Culture throughout the organisation.
• Be committed to best practice.
• A strong team player and collaboration facilitator.
• Be a competent project manager with excellent attention to detail.
For further information about this role, see our full job description on https://indeedhi.re/2r1pBNn or contact us by phone on 01 495 4030.
Franchise Opportunities:
Right at Home, one of Ireland's leading home care providers, is seeking committed, energetic, entrepreneurial people to open franchises nationwide.
Right at Home's management has many years of experience in business and healthcare. They have spent countless hours researching, developing and implementing the business methods that define the Right at Home franchise system.The Right at Home business model is proven, reliable, and high-performing.
Right at Home provides the most comprehensive training and support for its franchise owners which starts with 2 weeks of intensive training to our head office and continues throughout the lifecycle of your business.
We award franchises to a select group of qualified individuals who possess the Right at Home Values:
Passion to serve others and build a successful business
High standards of excellence, honesty and integrity
Hands-on leadership with a strong work ethic
Experienced business knowledge and insight
Willingness to learn
No medical experience is required, but the will and drive to succeed.
The number of franchises is limited in each area so if you are interested simply call or office on 01 495 4030 or email
enquiries@rightathome.ie
.