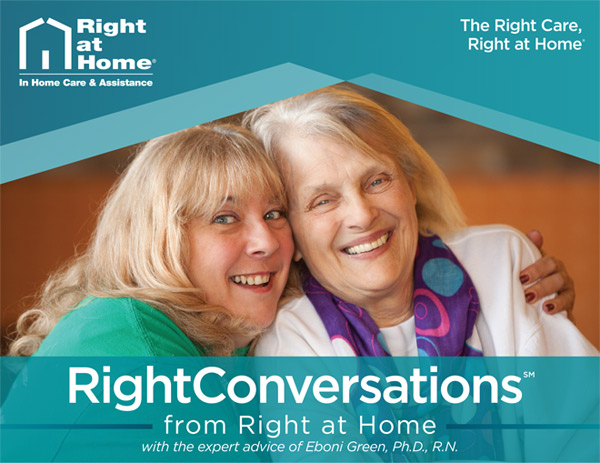 What is RightConversations?
RightConversations is a practical approach for effective communication between you and your loved ones. The tools included in our guides offer the opportunity to build a strong foundation to reduce carer distress while helping loved ones remain in the comfort of their homes.
The RightConversations Guide offers families 10 tips for effective communication with elders when having a difficult conversation about the need for assistance with the activities of daily living.
The RightConversations Communication Planner assists families with gathering important documentation before and after the initial conversation with their senior loved ones.
The RightConversations Family Action Planner documents the actions each family member will take to better support their loved one and includes an area for contact information of those who may assist in the care of the senior.