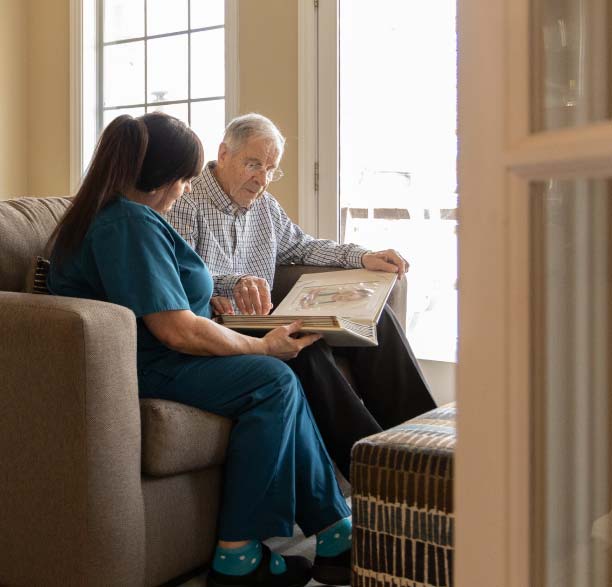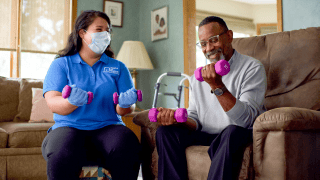 What is Personal Care?
What is Personal Care?
For clients requiring a higher level of physical assistance, personal care includes all available services under companion care, plus specialised assistance with one or more of the six basic Activities of Daily Living (ADLs), as defined below: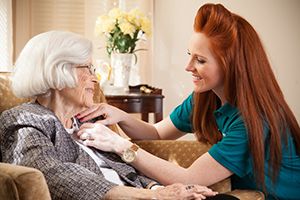 Eating
Bathing
Dressing
Grooming, including oral hygiene
Toileting and Incontinence Care
Ambulation/Mobility, including transferring from bed to chair and back
Because of the increased physical interaction and potential for complexity when providing personal care, Right at Home carers have QQI Level 5 in Health Care or equivalent level training and experience, affording an added level of assurance that they understand how to interact safely with a frail older person. However, there is more to providing quality personal care than safety alone.
At Right at Home, we recognise that, no matter the age, there is a strong desire to be able to continue to manage one's own personal care, particularly in the areas of bathing, toileting, dressing, and grooming. Family members may also struggle when confronted with the need to step in and assist a loved one with, or perform tasks related to, personal hygiene. Understanding the sensitivity around privacy and modesty is the first step in successfully assisting with personal care.
A Team Approach
Our approach to personal care services is to encourage self-care to the extent possible by providing guidance, prompting and assistance at the minimal level required. The goal is for clients to continue to perform as many of their personal care tasks as possible, with caring assistance. Patience and allowing ample time to complete personal care are key to a successful relationship between client and carer.
If you would like to learn more about Right at Home's personal care services, please call us at 01 495 4030 or contact usand we will be glad to help.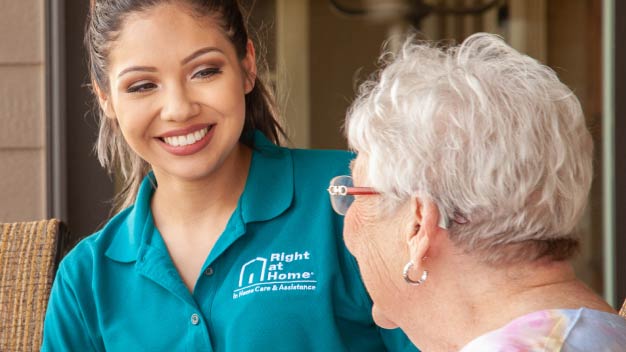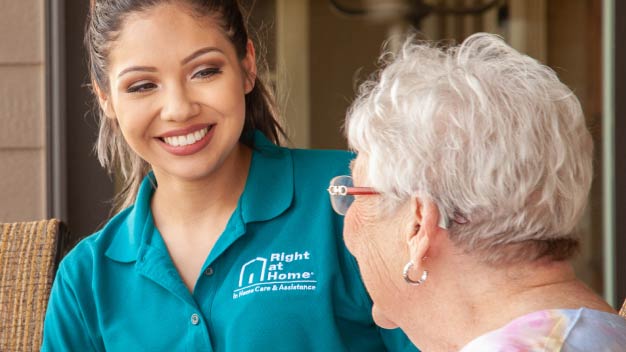 "Working for Right at Home is wonderful - I've got to know my clients so well and I've got the time to help them do the things they enjoy. To see the impact this can have on their quality of life is amazing. We have a great time together!"
CW
"This is the first time I have needed care and I was unsure what to expect. Thank goodness I chose Right at Home. Gail is an excellent ambassador for the firm - pleasant, polite and professional at all times. Gemma, to me, is the epitome of what a carer should be. She is a very hard worker and always has a smile on her face."
G.R.
"Louise is an absolute star who consistently goes the extra mile. She is calm and efficient and happy to deal with whatever arises. She has formed a real bond with mum and I have every confidence in her – she has not only made my mother's life considerably easier and more content but mine too, as she has saved me from hours of worrying!"
J.F.
"The service I've received from Right at Home has been excellent; the staff always listen and really do fulfill their promise to go the extra mile. Their dedication is excellent."
KM
"Thank you for your professional service. Wendy was great, had a super attitude, and could not have been more helpful."
P.H.