It is hard to believe that it has been a month since we hosted our inaugural Blue Monday Coffee Morning at branch offices in Blanchardstown, Firhouse, Kildare, Cork and Galway in January.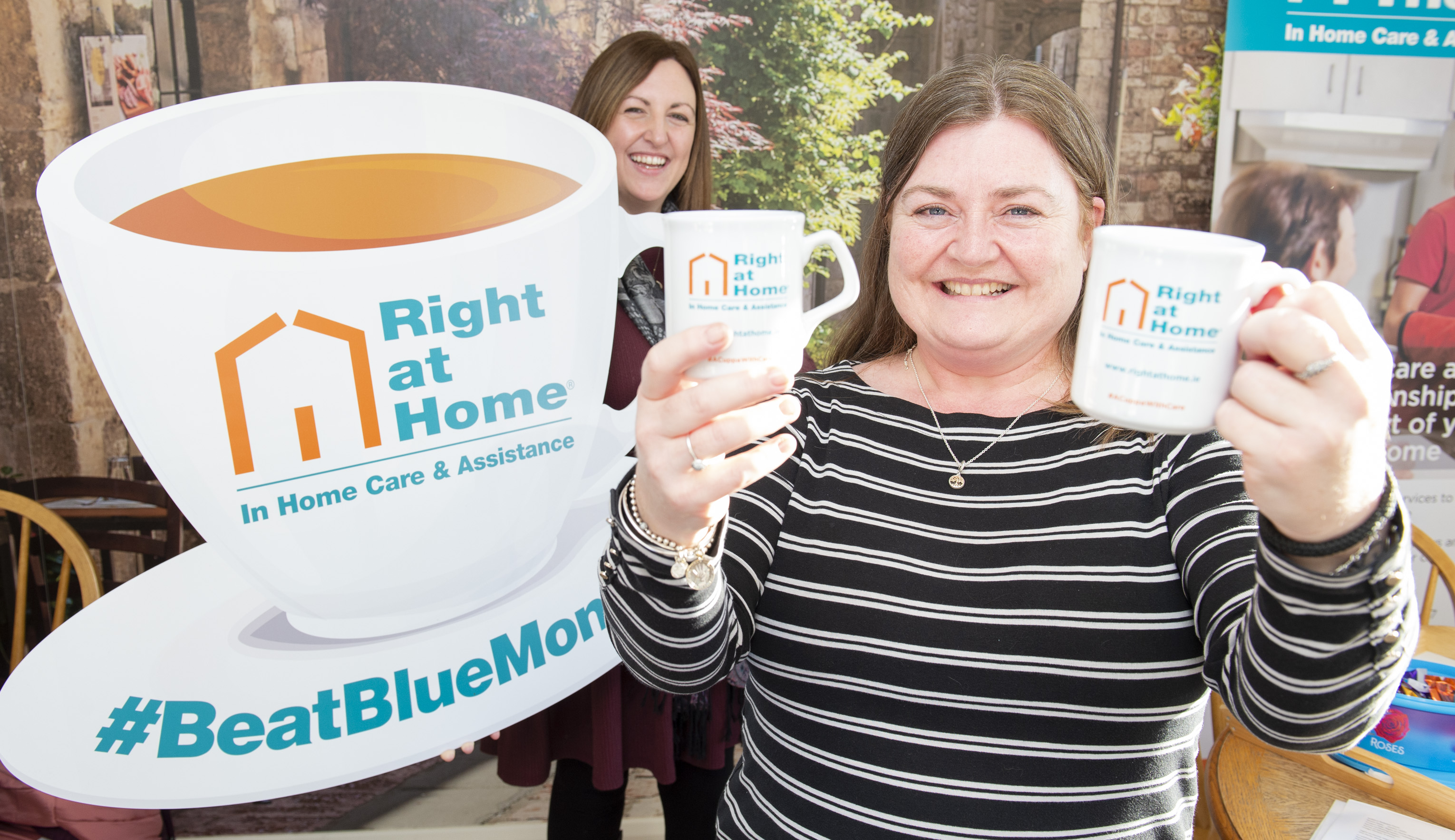 'Blue Monday' is the name given to the Monday that falls in the last full week of January. It is suggested this particular day is the most depressing of the year. In an effort to alleviate 'Blue Monday' loneliness, Right at Home decided to give something back to our clients by inviting them to tea party to counter the isolation that is often felt in January.
Speaking about the event, David McKone, Managing Director of Right at Home Ireland said, "In our work, we are acutely aware that loneliness is one of the biggest issues facing the elderly population of Ireland. We hear time and again that one of the most important services we can provide to alleviate that is companionship. The fact that our carers take time to listen to and chat to our clients over a cup of tea is something that cannot be underestimated – which is why we hosted a coffee morning in all of our branches on Blue Monday. It gives our clients an opportunity to get out to meet other people, to chat – and be listened to. It makes all the difference."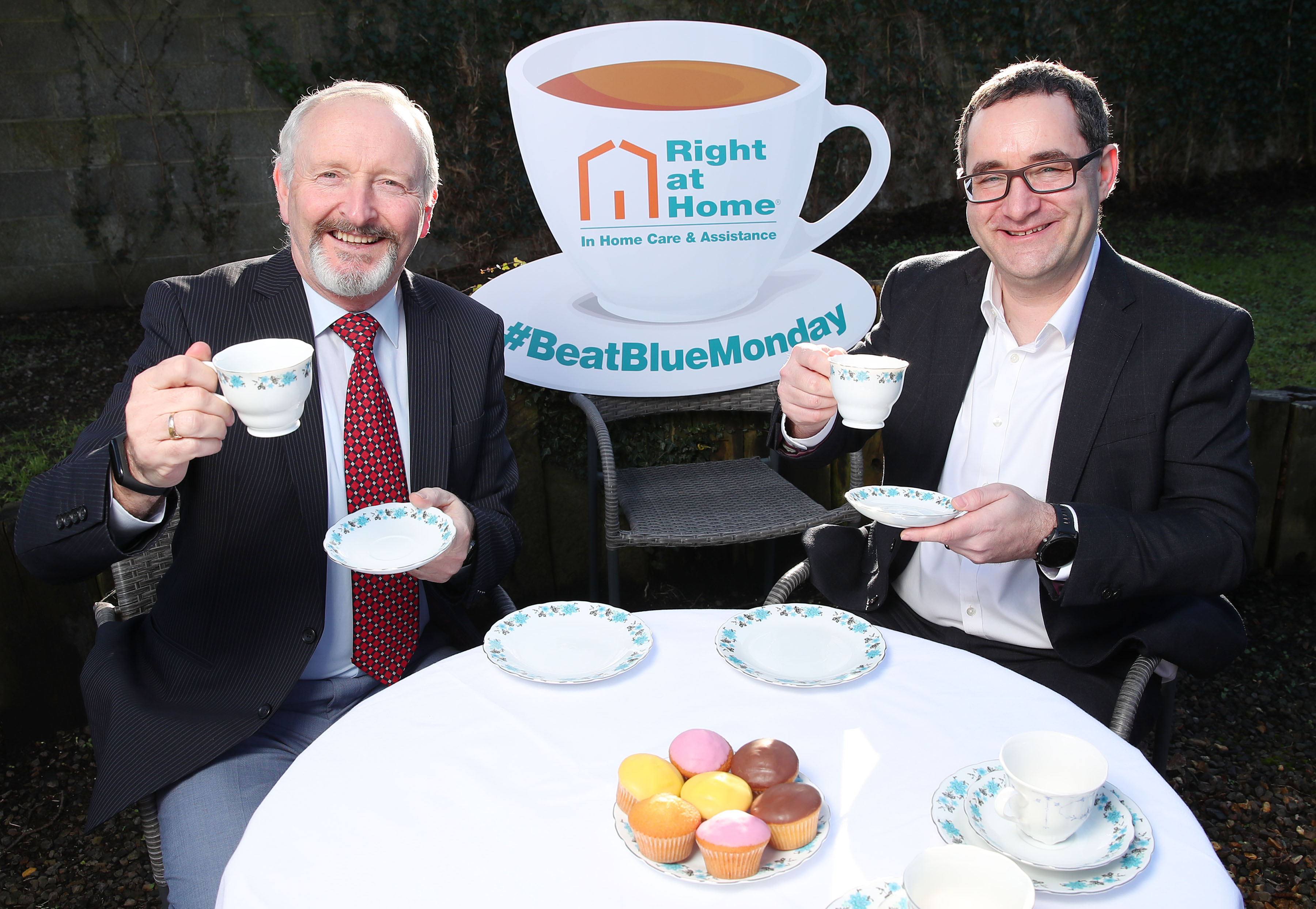 "The last census showed that the number of over-65s who live alone has risen to almost 157,000 and that can have a detrimental effect on the physical, mental and emotional well-being of an individual. If we can play a small part in alleviating that, we are doing our job well", said Mr McKone.
The Blue Monday Coffee Morning was a huge success and was attended by staff, clients and carers across the country and featured on 'Drivetime' on RTÉ Radio 1 (Click to listen back).
Opportunities with Right at Home
Right at Home is headquartered in Blanchardstown, Dublin, with offices in South Dublin, Kildare, Wicklow and Galway and Cork with over 200 staff caring for more than 500 clients and are looking to expand with a further two branches in 2020.
"We are now looking to partner with franchise owners in the Wexford, Kilkenny, Limerick and Donegal areas. We are seeking really ambitious people, with management backgrounds, who are dedicated to high-quality care and the sector we operate in."
"We have a commitment to excellence in terms of the services we deliver, and the support and training given to our franchise partners and staff," says McKone. "We are always looking at cutting-edge ways to do things, like our 'Blue Monday' event or the Virtual Dementia Tour experience which we hosted across five Right at Home locations."
If you're interested in buying into a franchise with Right at Home, you should have a can-do attitude, managerial experience, good commercial awareness, a caring outlook and a desire to work to the highest ethical standards. Right at Home is innovative and has a well-being programme to support its carers and office staff.
If you are interested in speaking to us about franchise opportunities, call us on 01-495 4030, email enquiries@rightathome.ie or visit https://franchise.rightathome.ie/ for further information.