David McKone, Managing Director of Right At Home Ireland, travelled to Arizona this week to attend the annual international convention for Right At Home.
The theme of this years' conference is 'Home Improvement' and Right At Home franchise-holders from all over the world have descended on Glendale, Arizona, to attend.
As part of the conference, David has had the opportunity to take in a workshop hosted by Troy Hazard, professional speaker, franchise expert and author of Amazon bestseller 'Future-Proofing Your Business'. Troy spoke to several international Right At Home franchise-holders about scaling their businesses and leadership.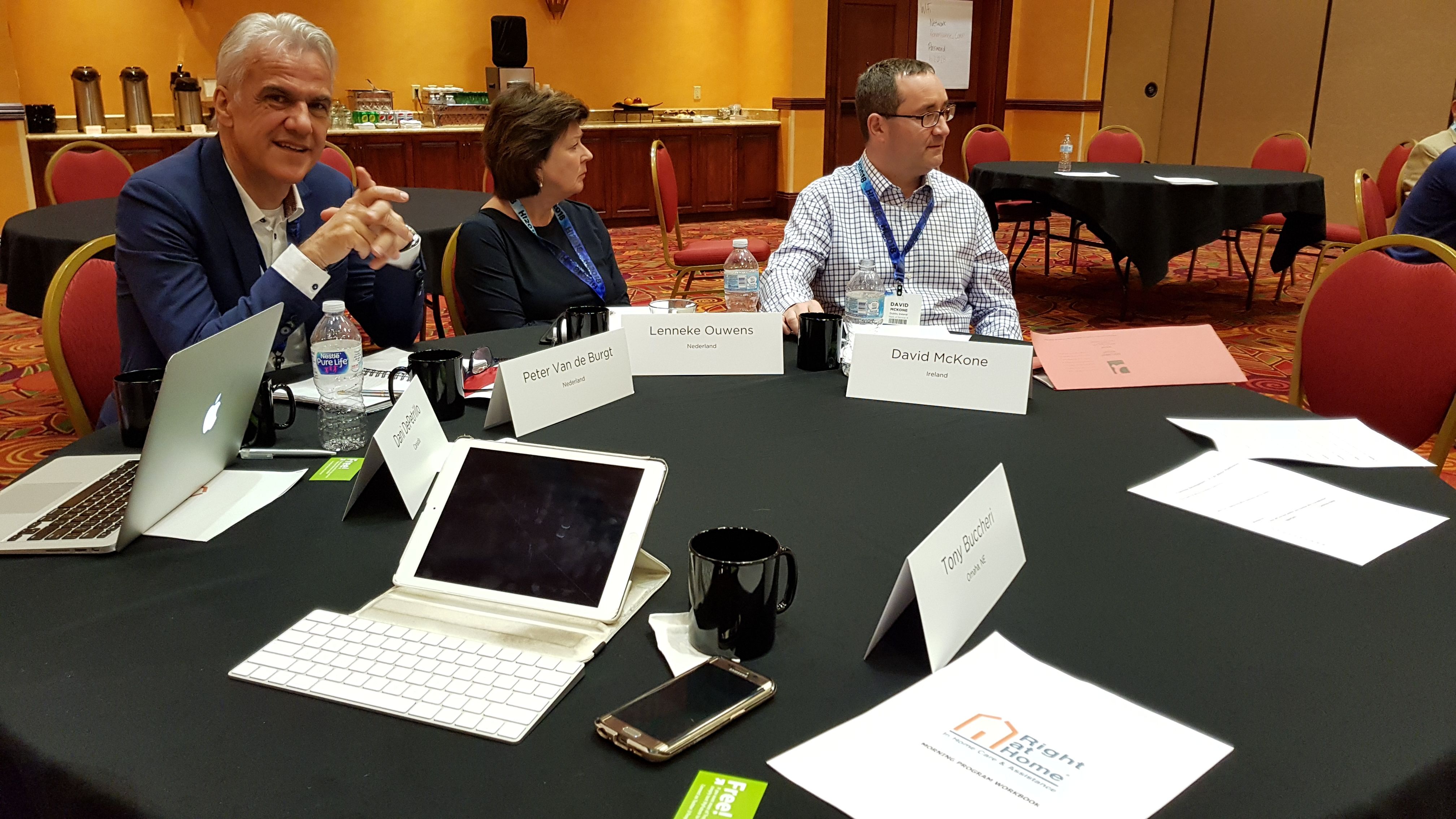 Speaking from the event this week, David said it is a great opportunity to meet with fellow franchise-holders, network, and share experiences and concerns. "I always get a lot out of the annual convention," he said. "It's really well run and it's a brilliant opportunity to get advice from long-time franchise holders, to learn from them and to network with like-minded people.
"Troy Hazard has been a highlight for me this year. He gave some great insights into scaling a business. It was engaging, practical and inspiring – we all left feeling enthused."
Another highlight for David was the 5k fun run organised by Right At Home in aid of their charity partner, the Free Wheelchair Association. The mission of the Free Wheelchair Association is to provide a wheelchair to everyone who needs one and to provide their next million wheelchairs by 2025.
The Right At Home convention continues with events and talks for the rest of this week.