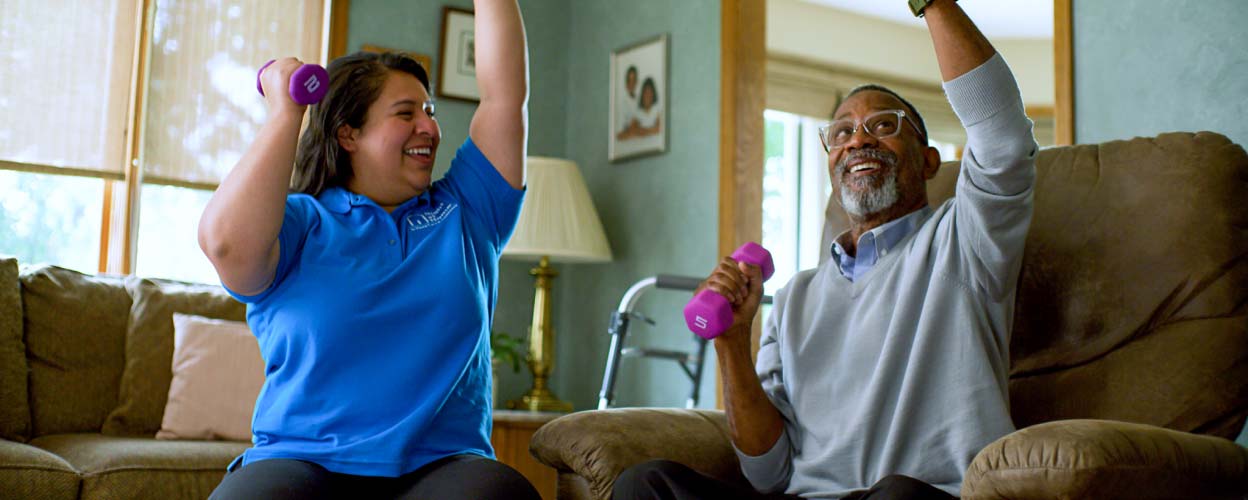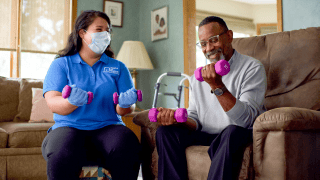 Cognitive Disabilities
Cognitive Disabilities
Henry taught high school maths for more than 40 years. For decades, Henry also painted large canvases of the local countryside. Upon retirement, he passionately concentrated on his hobby and became well regarded as a talented oil painter. He and Rita, his wife of 50 years, were living their dream. Then Rita noticed a difference in Henry. He would sit staring at his easel for long periods of time without painting. He seemed forgetful. He didn't have the sharp wit that made him a favourite with students throughout his teaching career. Rita took Henry to the doctor, who performed a series of tests. The doctor told Rita and Henry that he suspected Henry had Alzheimer's.
Henry's cognitive functions declined rapidly. Rita couldn't keep up and soon became overwhelmed. She had difficulty dealing with the change in their relationship—from loving spouse to primary carer. She called Right at Home and was introduced to Kathy. While at Henry and Rita's house, Kathy takes over the most stressful tasks for Rita – like bathing and toilet assistance. She also vacuums, dusts and occasionally does the dishes. This gives Rita the time to get a break from her caring duties. She has lunch with her friends every week, goes shopping, goes to mass on Sundays and gets her hair done regularly. She also has the time and peace of mind to sit quietly with Henry, hold his hand and reminisce about their life together.
Right at Home provides numerous special care, housekeeping and hygiene services to Henry and Rita, including:
Light housekeeping
Safety supervision
Grocery shopping
Cooking
Bathing
Bed baths
Grooming
Shaving with electric razor
Toilet assistance and incontinence care
Cognitive stimulation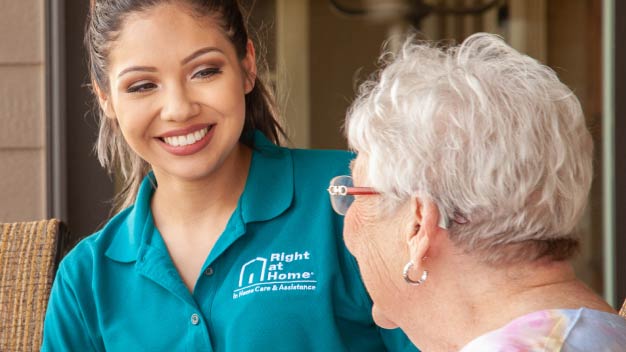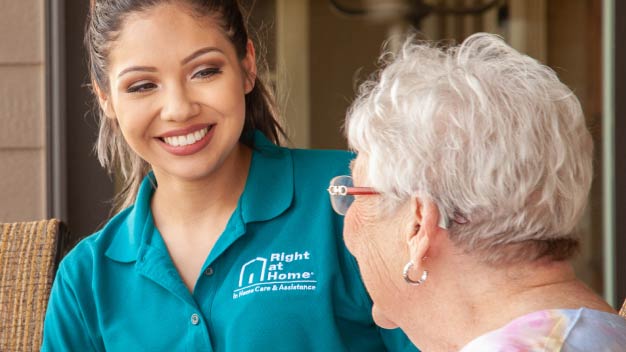 "Working for Right at Home is wonderful - I've got to know my clients so well and I've got the time to help them do the things they enjoy. To see the impact this can have on their quality of life is amazing. We have a great time together!"
CW
"This is the first time I have needed care and I was unsure what to expect. Thank goodness I chose Right at Home. Gail is an excellent ambassador for the firm - pleasant, polite and professional at all times. Gemma, to me, is the epitome of what a carer should be. She is a very hard worker and always has a smile on her face."
G.R.
"Louise is an absolute star who consistently goes the extra mile. She is calm and efficient and happy to deal with whatever arises. She has formed a real bond with mum and I have every confidence in her – she has not only made my mother's life considerably easier and more content but mine too, as she has saved me from hours of worrying!"
J.F.
"The service I've received from Right at Home has been excellent; the staff always listen and really do fulfill their promise to go the extra mile. Their dedication is excellent."
KM
"Thank you for your professional service. Wendy was great, had a super attitude, and could not have been more helpful."
P.H.