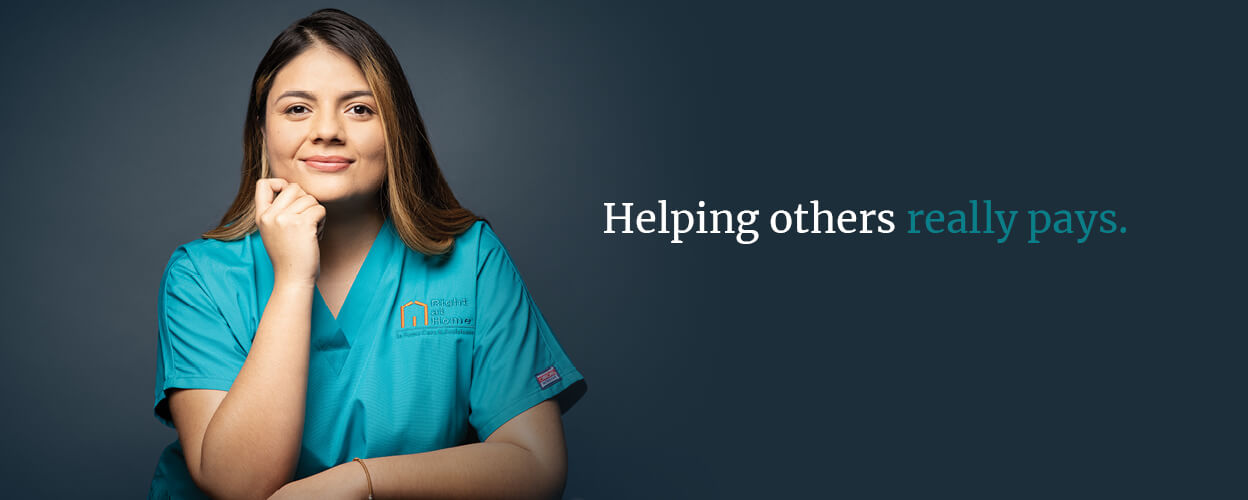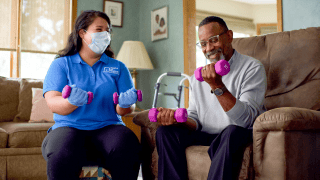 Health Care Assistant Careers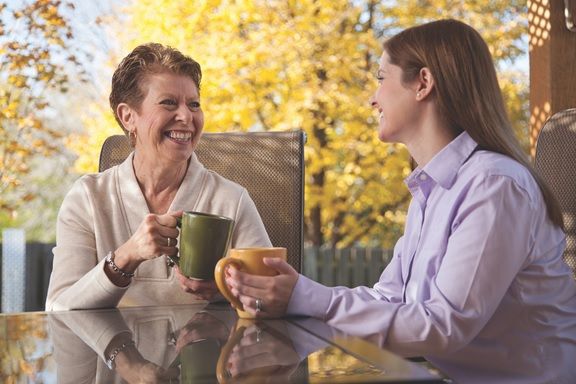 Apply
If you are a caring, understanding and compassionate person looking for a rewarding career with flexible hours, call your local office below or apply online. We would be delighted to talk to you.
---
Why work with Right at Home
Right at Home is one of Ireland's leading home care providers. We continuously strive to provide the highest quality of care to our clients through a well-supported team of carers and support persons. Along the way we have picked up awards and accreditation such as IBEC Keep Well – that's our commitment to our staff and clients.
We provide:
A chance to work in a fulfilling role with a great team.
Flexibility with local work and hours that suit you.
Competitive Pay Rates
Career Progression
Education
Mental Health & Wellness -As a company we are committed to the wellbeing of our staff and have a Work Place Wellness program promoting both positive mental and physical health.
Homecare Assistants enable our clients to remain living at home, by providing the support and care they need to help them achieve maximum independence.
Janet Antunes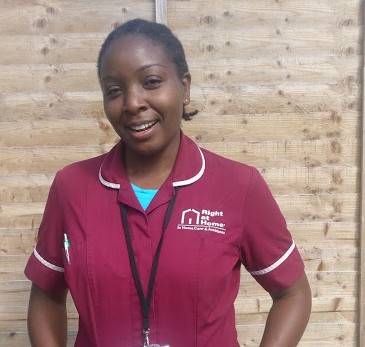 Originally from Malawi, Janet (39) moved to Dublin four years ago. In Malawi, she had her own business but used her move to Ireland to change career and began working with Right at Home as a home carer three years ago.
"I try to treat my clients in the same way as I would treat my own parents, and I really enjoy chatting to them and hearing about their lives. I've been honoured to be with some of my clients, holding their hands, at the end of their lives. It's a very rewarding and flexible job. I wouldn't change it for the world." — Janet Antunes, Home Carer, Right at Home
Niall Cronin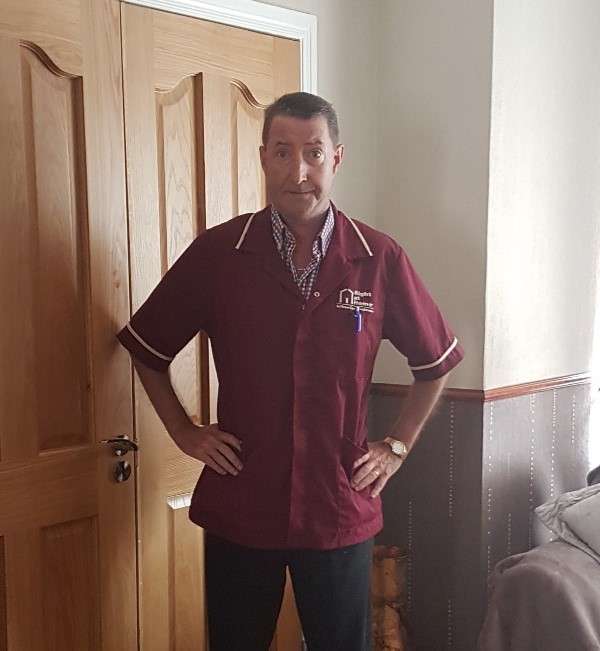 Niall (54) returned to education to study healthcare after a 31-year career as jet engine mechanic with Lufthansa. He has worked at a home carer with Right at Home for nearly a year.
"I like meeting people and giving something back to the community. After 31 years as a jet engine mechanic, home care was a very different career, but I feel like I'm doing something positive. As a home carer, it's important to be understanding and accept people as they are. At first, it can feel very strange for our clients and their families to have somebody calling in during the day, but you over time you get to know each other and build trust." — Niall Cronin, Home Carer, Right at Home
Homecare Assistant Duties
Typical duties of a Homecare Assistant include companionship, personal care, running errands, meal preparation, shopping, light housekeeping and gardening, Alzheimer's care and respite care.
As a Homecare Assistant, you will be expected to work with clients, rather than for them. You will encourage them to regain their confidence, while also promoting their self-respect and dignity. At all times, you will provide the very highest standards of care respect and confidentiality.
Care shifts are flexible, taking place from early morning through to the evenings as well as weekends and public holidays.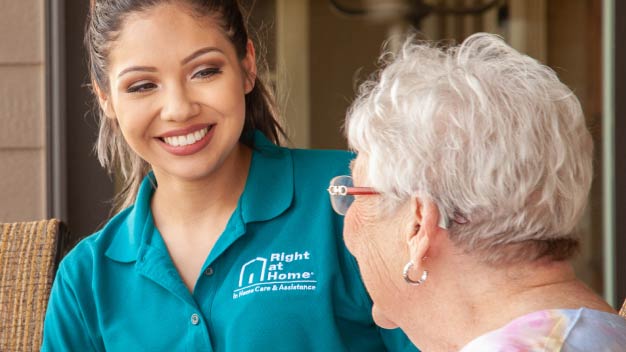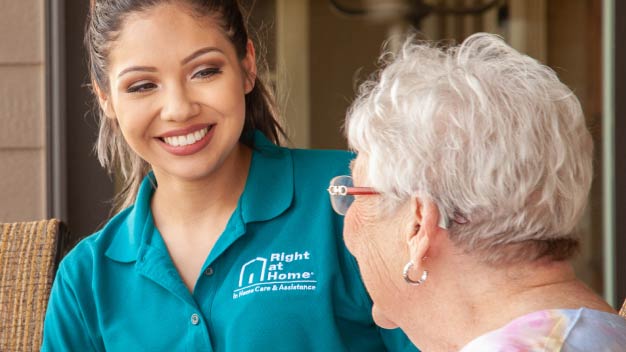 "Working for Right at Home is wonderful - I've got to know my clients so well and I've got the time to help them do the things they enjoy. To see the impact this can have on their quality of life is amazing. We have a great time together!"
CW
"This is the first time I have needed care and I was unsure what to expect. Thank goodness I chose Right at Home. Gail is an excellent ambassador for the firm - pleasant, polite and professional at all times. Gemma, to me, is the epitome of what a carer should be. She is a very hard worker and always has a smile on her face."
G.R.
"Louise is an absolute star who consistently goes the extra mile. She is calm and efficient and happy to deal with whatever arises. She has formed a real bond with mum and I have every confidence in her – she has not only made my mother's life considerably easier and more content but mine too, as she has saved me from hours of worrying!"
J.F.
"The service I've received from Right at Home has been excellent; the staff always listen and really do fulfill their promise to go the extra mile. Their dedication is excellent."
KM
"Thank you for your professional service. Wendy was great, had a super attitude, and could not have been more helpful."
P.H.