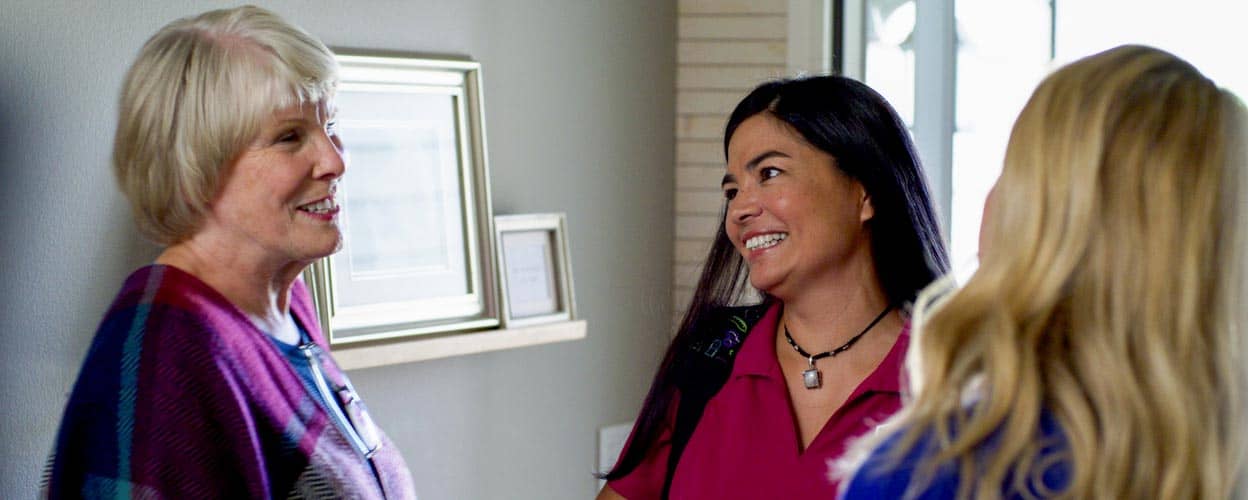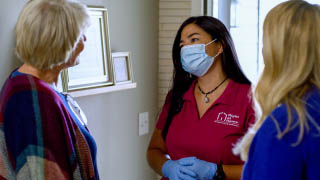 Temporary Home Care
Temporary Care
Judith had always been active. She went for long runs years before jogging was popular. She had even hiked part of the Three Peaks. And she still chased her toddler grandson around the living room whenever her daughter and son-in-law were in town. But Judith started to have hip pain that worsened with time. Her doctor suggested a hip replacement and Judith didn't hesitate. However, there was no one within driving distance who was able to help her keep up with the house during her recovery. She and her daughter consulted with Right at Home, deciding to have a carer come to the house for the first three weeks after Hattie's surgery. The procedure went off without a hitch and after a few weeks, Judith was back on her feet and felt decades younger.
While she was recovering, Right at Home provided numerous companionship and housekeeping services to Judith, including:
Transportation
Bringing in newspaper/mail
Companionship
Light housekeeping
Grocery shopping
Cooking
Washing dishes
Laundry services
Running errands
Range of motion exercises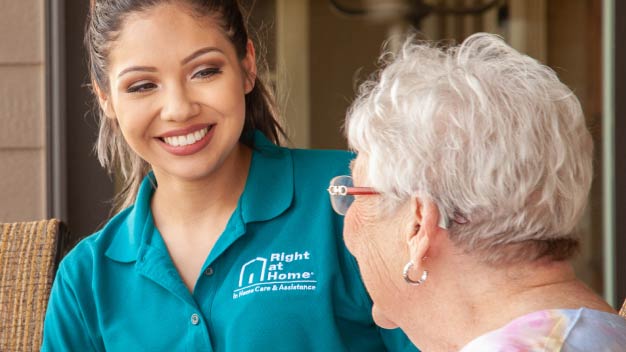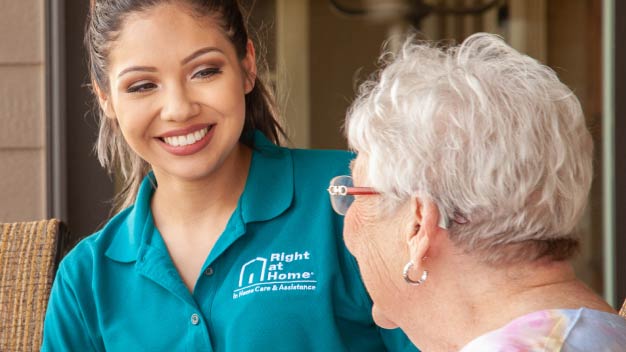 "Working for Right at Home is wonderful - I've got to know my clients so well and I've got the time to help them do the things they enjoy. To see the impact this can have on their quality of life is amazing. We have a great time together!"
CW
"This is the first time I have needed care and I was unsure what to expect. Thank goodness I chose Right at Home. Gail is an excellent ambassador for the firm - pleasant, polite and professional at all times. Gemma, to me, is the epitome of what a carer should be. She is a very hard worker and always has a smile on her face."
G.R.
"Louise is an absolute star who consistently goes the extra mile. She is calm and efficient and happy to deal with whatever arises. She has formed a real bond with mum and I have every confidence in her – she has not only made my mother's life considerably easier and more content but mine too, as she has saved me from hours of worrying!"
J.F.
"The service I've received from Right at Home has been excellent; the staff always listen and really do fulfill their promise to go the extra mile. Their dedication is excellent."
KM
"Thank you for your professional service. Wendy was great, had a super attitude, and could not have been more helpful."
P.H.