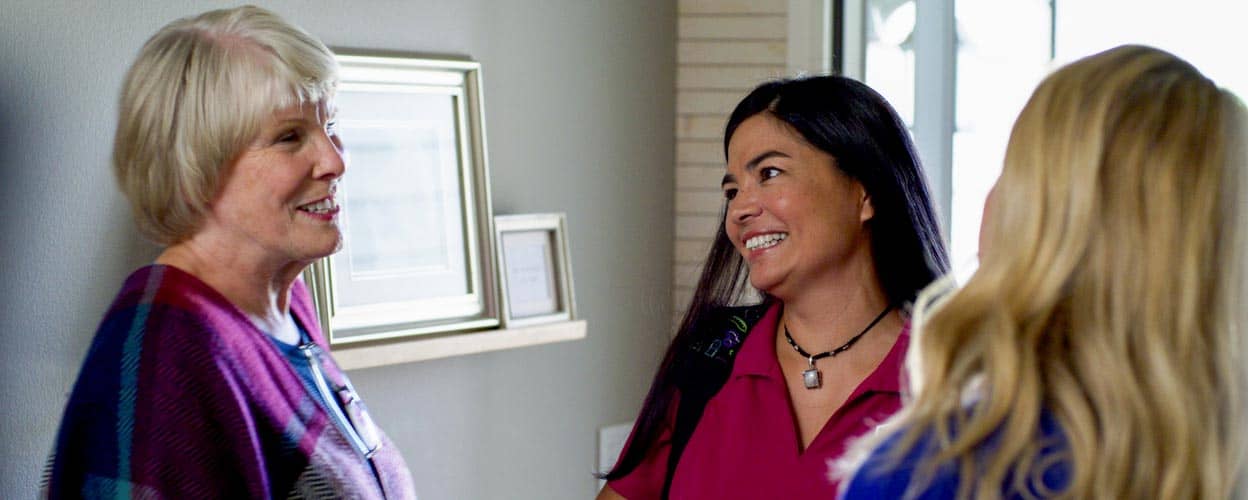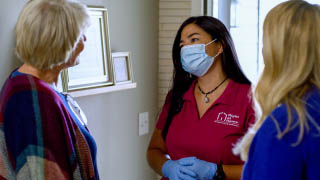 External Premises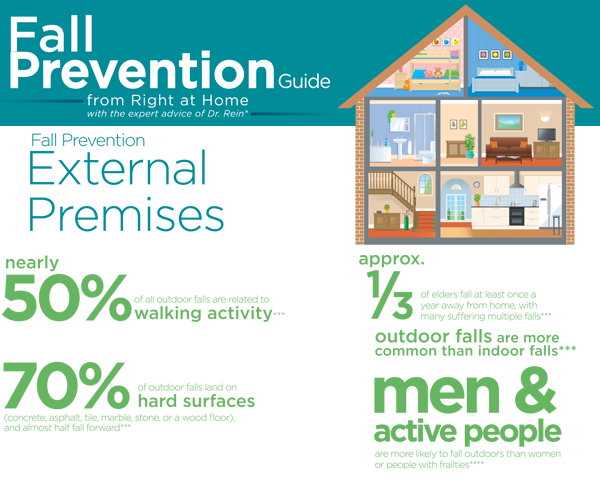 General walking about
Risk Factors
Prevention

Outdoor falls are triggered by uneven sidewalk and street surfaces, curbs and slipping
Falls commonly occur on porches and in parks
Falls occur in parking lots and garages, particularly from tripping over short curbs often placed at the end of parking spaces

Install good lighting on stairs and walkways
Ensure adequate lighting on perimeter of house
Cover walk areas such as porches and steps with weatherproof and textured paint for more traction
Reduce the chance of slipping by adding abrasive strips or rubber stair treads, or use deck paint that has a rough texture
Keep steps, sidewalks, decks and porches free of obstacles/debris
Always use handrails when stepping on stairs
Be aware of changes in surroundings (especially changes in terrain); try to stay on level ground and watch for steps, holes, uneven areas and obstacles in pathways
Check the height of curbs and steps before stepping up on them or down from them. Curbs with inclines or cutaways for bikes can be misleading.
General walking about
Risk Factors
Prevention

Environment

Poor outdoor lighting
Vision problems or glare from sun
Loose or uneven sidewalks, steps and driveways
Inadequate or lack of stair railings
Patio or deck furniture in walkways
Inclement weather creating unsafe conditions (e.g., ice, snow accumulation, mud, etc.)
Overgrown shrubs and tree branches

Wear correct eyewear and/or sunglasses when walking. Reading glasses or bifocals can distort potential hazards
Install handrails for outdoor steps (must be reachable and graspable)
Make sure stairs are even, in good shape and well-lit or repair or replace any damaged, loose or worn-down areas, and make sure no nails are protruding
Paint the edges of the steps with a color that contrasts with the rest of the stairway
Install sturdy railings around deck and patio areas
Replace steps with ramp access, as needed
Ensure outdoor furniture is out of the walkway
Use ice melt and cat litter to provide traction on ice and snow. Be especially aware of black ice.
Walk on grass if sidewalks or driveways appear slippery or uneven
Hire or ask someone to help with shoveling, yard work and pruning of shrubs and trees
Remove protruding tree roots and repair loose concrete areas on driveways
Download our Falls Prevention Guide
Other Areas of Fall Prevention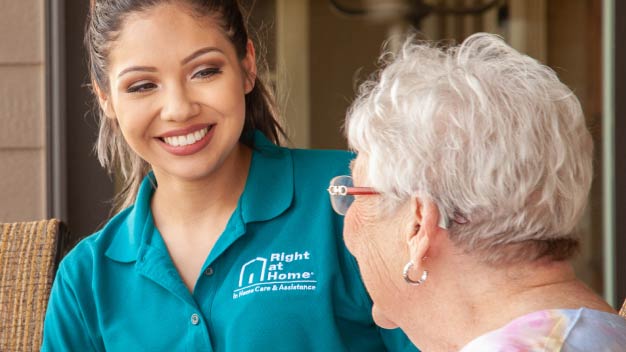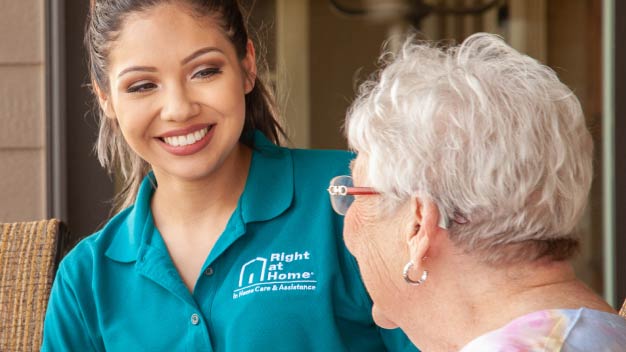 "Working for Right at Home is wonderful - I've got to know my clients so well and I've got the time to help them do the things they enjoy. To see the impact this can have on their quality of life is amazing. We have a great time together!"
CW
"This is the first time I have needed care and I was unsure what to expect. Thank goodness I chose Right at Home. Gail is an excellent ambassador for the firm - pleasant, polite and professional at all times. Gemma, to me, is the epitome of what a carer should be. She is a very hard worker and always has a smile on her face."
G.R.
"Louise is an absolute star who consistently goes the extra mile. She is calm and efficient and happy to deal with whatever arises. She has formed a real bond with mum and I have every confidence in her – she has not only made my mother's life considerably easier and more content but mine too, as she has saved me from hours of worrying!"
J.F.
"The service I've received from Right at Home has been excellent; the staff always listen and really do fulfill their promise to go the extra mile. Their dedication is excellent."
KM
"Thank you for your professional service. Wendy was great, had a super attitude, and could not have been more helpful."
P.H.