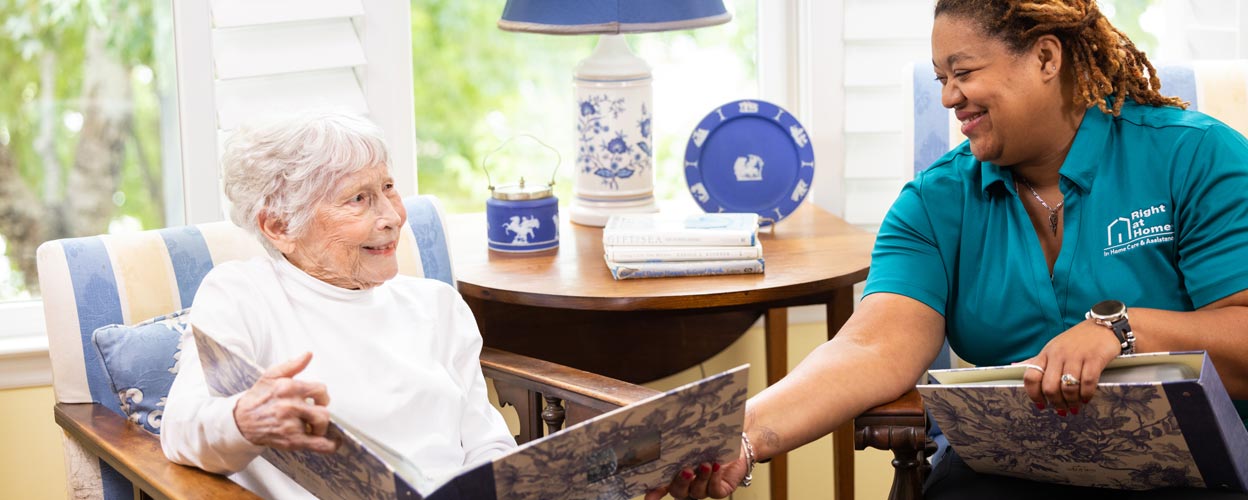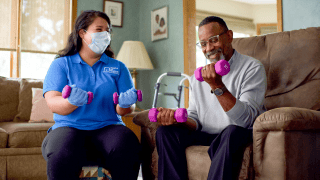 Job and Career Opportunities
Are you in search of a fulfilling career?
Right at Home provides quality in-home care to elderly and disabled adults who need some assistance with daily living.
Many of our carers are attracted by our preferred minimum visit of one hour, as this allows them the necessary time to provide quality and professional care, which makes a real difference to our clients' lives.
We deliver care to the highest standards and our detailed induction training is essential to everyone who joins the company.
We then offer significant assistance and support to help our carers develop their professional career in a way that interests and stimulates them, whilst also improving the skills and services we are able to offer our clients.
We offer full-time and part-time positions to individuals with and without previous experience.
Our policy is to promote from within when possible, therefore we encourage our staff to take further qualifications in Social Care.
So if you have a desire to help others, there really is no better place to turn. To enquire about applying for a position as a Right at Home carer, please contact by telephone 01 495 4030 or email your cv to hr@rightathome.ie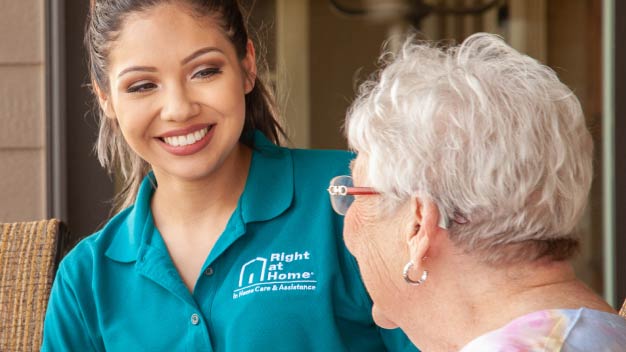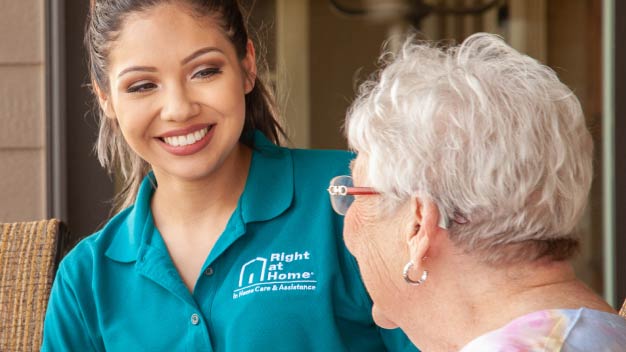 "Working for Right at Home is wonderful - I've got to know my clients so well and I've got the time to help them do the things they enjoy. To see the impact this can have on their quality of life is amazing. We have a great time together!"
CW
"This is the first time I have needed care and I was unsure what to expect. Thank goodness I chose Right at Home. Gail is an excellent ambassador for the firm - pleasant, polite and professional at all times. Gemma, to me, is the epitome of what a carer should be. She is a very hard worker and always has a smile on her face."
G.R.
"Louise is an absolute star who consistently goes the extra mile. She is calm and efficient and happy to deal with whatever arises. She has formed a real bond with mum and I have every confidence in her – she has not only made my mother's life considerably easier and more content but mine too, as she has saved me from hours of worrying!"
J.F.
"The service I've received from Right at Home has been excellent; the staff always listen and really do fulfill their promise to go the extra mile. Their dedication is excellent."
KM
"Thank you for your professional service. Wendy was great, had a super attitude, and could not have been more helpful."
P.H.