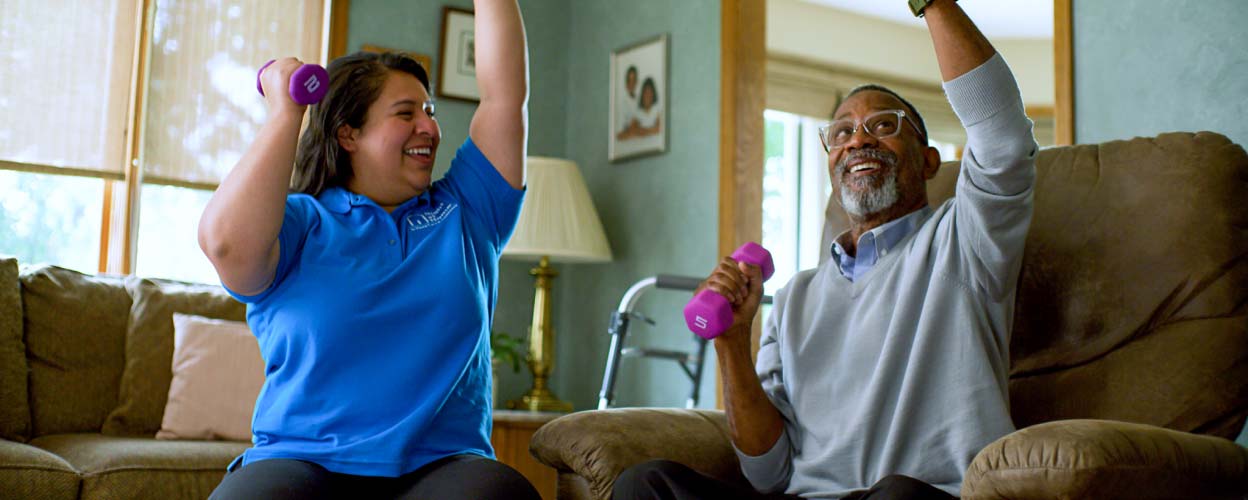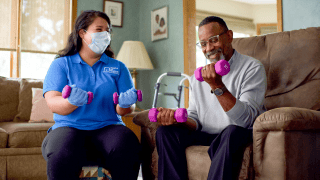 Physical Limitations
Physical Limitations
After retiring from the Army in 1979, Bob started a small handyman service to stay busy and help out the people in his neighbourhood. Before long, however, he began working on larger and larger projects, including full redecorations, complete kitchen renovations and extensions. Within ten years, he was a full-scale residential builder with his oldest son as a partner in his company. His son became concerned about Bob's well-being. It seemed to him that the years his father spent in the army and as an active construction worker were beginning to take a physical toll. At first, Bob simply had trouble standing up from his chair without a helping hand. He soon needed more help. His son, who had a family of his own, realised he couldn't provide all of the care Bob needed.
Bob's family enlisted the help of Louise, a Right at Home Carer. Louise arrives early several mornings a week. She waits outside of the bathroom as Bob bathes, just in case. Then she helps him get dressed by buttoning his shirt and tying his shoes. Bob loves it when she combs his hair and shaves his stubble with his electric razor. He says it reminds him of going to the barber. Before she leaves for the day, Louise always gets Bob's post and reads him the front page of the paper.
Right at Home provides numerous companionship, physical assistance, hygiene and well-being services to Bob, including:
Walking assistance
Helping get dressed
Positioning in chair when necessary
Stand-by bathing/showering assistance
Grooming
Shaving with electric razor
Safety supervision
Cooking
Reading aloud from books, newspapers and magazines
Light housekeeping
Range of motion exercises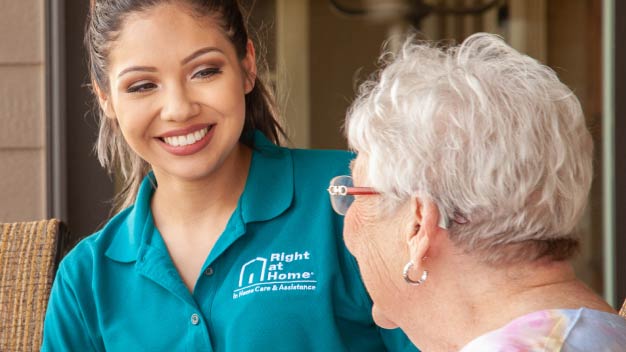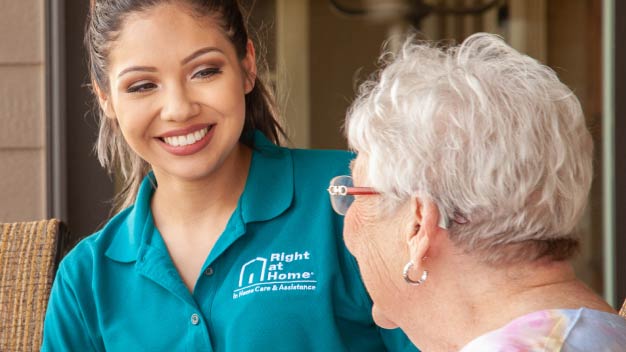 "Working for Right at Home is wonderful - I've got to know my clients so well and I've got the time to help them do the things they enjoy. To see the impact this can have on their quality of life is amazing. We have a great time together!"
CW
"This is the first time I have needed care and I was unsure what to expect. Thank goodness I chose Right at Home. Gail is an excellent ambassador for the firm - pleasant, polite and professional at all times. Gemma, to me, is the epitome of what a carer should be. She is a very hard worker and always has a smile on her face."
G.R.
"Louise is an absolute star who consistently goes the extra mile. She is calm and efficient and happy to deal with whatever arises. She has formed a real bond with mum and I have every confidence in her – she has not only made my mother's life considerably easier and more content but mine too, as she has saved me from hours of worrying!"
J.F.
"The service I've received from Right at Home has been excellent; the staff always listen and really do fulfill their promise to go the extra mile. Their dedication is excellent."
KM
"Thank you for your professional service. Wendy was great, had a super attitude, and could not have been more helpful."
P.H.