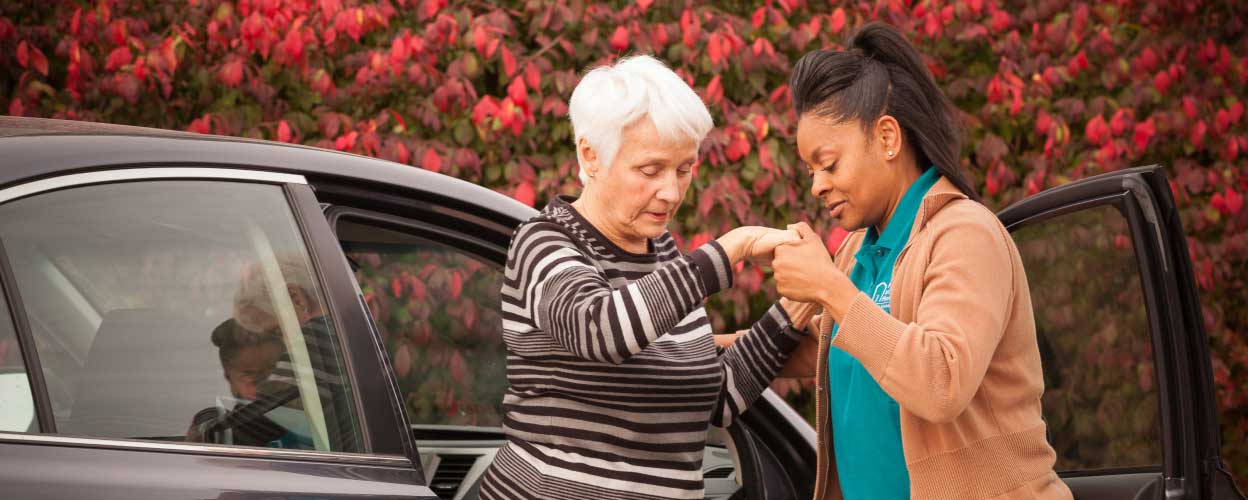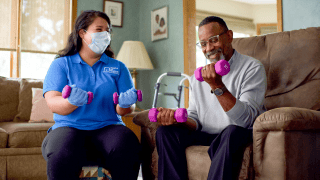 Cancer Recovery
Cancer Recovery
Many cancer patients feel more comfortable receiving care at home so that they're not separated from family, friends and familiar surroundings. But cancer is a condition that can change relationships and require families to address new issues.
In-home care is often a great way to alleviate some of the pressures of family caregiving when it comes to cancer, allowing you to focus on emotional support instead of the details of daily activities.
Right at Home carers can supplement any hospice care by helping with tasks such as:
Medication reminders / set-up / administration

Shopping

Meal preparation

Laundry

Light housekeeping
Cancer Information and Resources
There are more than 200 types of cancer, each with different causes, symptoms and treatments.
Every two minutes someone in the UK is diagnosed with cancer.
More than 1 in 3 people in the UK will develop some form of cancer during their lifetime.
Breast, lung, bowel and prostate cancers together account for over half of all new cancers each year.
Cancer can develop at any age, but is most common in older people. More than three out of five cancers are diagnosed in people aged 65 and over.
For information and support on living with cancer, visit the websites of Macmillan Cancer Support, Marie Curie Cancer Care and Irish Cancer Society.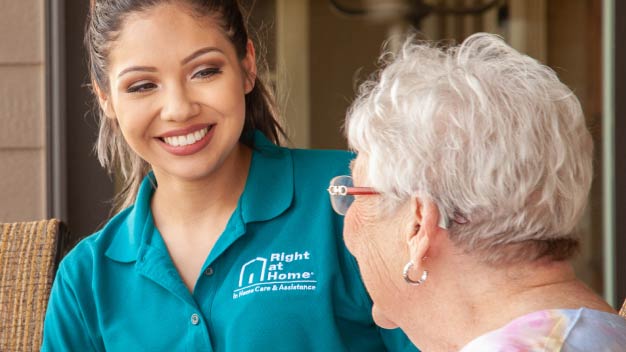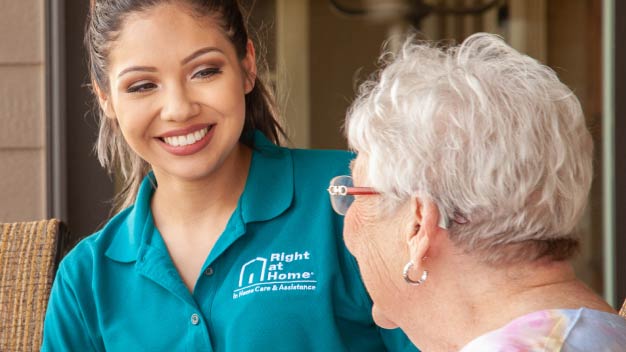 "Working for Right at Home is wonderful - I've got to know my clients so well and I've got the time to help them do the things they enjoy. To see the impact this can have on their quality of life is amazing. We have a great time together!"
CW
"This is the first time I have needed care and I was unsure what to expect. Thank goodness I chose Right at Home. Gail is an excellent ambassador for the firm - pleasant, polite and professional at all times. Gemma, to me, is the epitome of what a carer should be. She is a very hard worker and always has a smile on her face."
G.R.
"Louise is an absolute star who consistently goes the extra mile. She is calm and efficient and happy to deal with whatever arises. She has formed a real bond with mum and I have every confidence in her – she has not only made my mother's life considerably easier and more content but mine too, as she has saved me from hours of worrying!"
J.F.
"The service I've received from Right at Home has been excellent; the staff always listen and really do fulfill their promise to go the extra mile. Their dedication is excellent."
KM
"Thank you for your professional service. Wendy was great, had a super attitude, and could not have been more helpful."
P.H.