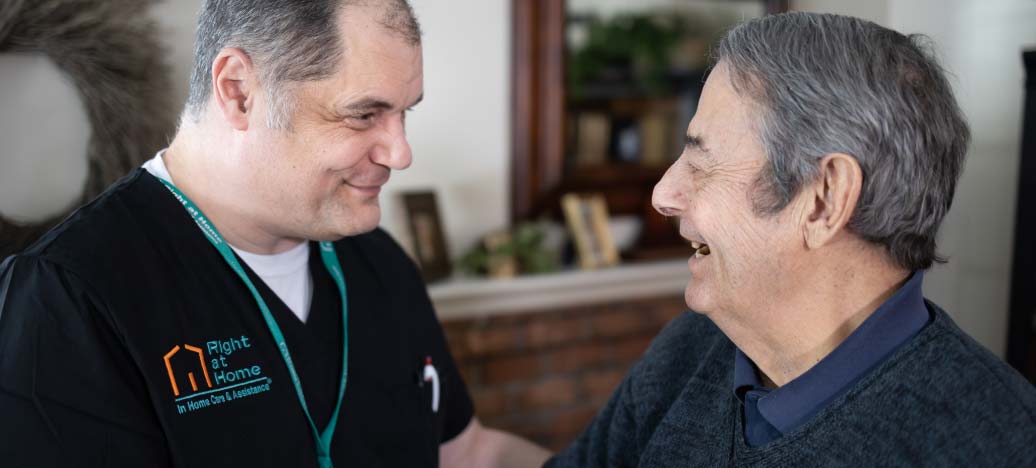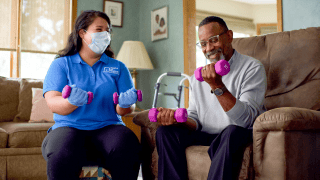 Our Promises to You
There are several basic business practices that are fundamental with Right at Home:
We are responsive.
You or your clients can contact us at any time. Care managers are available 24 hours a day, seven days a week, 365 days a year. Your clients are our clients. We both want the best for them at all times.
We are selective.
We employ only the best carers and give them thorough training before we carefully put the right carer with the right client, through a precise matching process. Once a carer and client are matched, we provide an extensive orientation on the client's needs to the carer.
We are flexible.
If a family is unsatisfied with a particular carer, all it takes is a phone call. We can custom match another carer to a client at any time.
We are protected.
We carry all of the necessary liability insurance coverage so that all of our clients and their families are fully protected. In order to ensure only the highest quality staff support our clients, all our carers are employed directly by our local office. All staff undergo rigorous reference checks and Garda vetting, together with ongoing training. For this reason we will not use agency staff.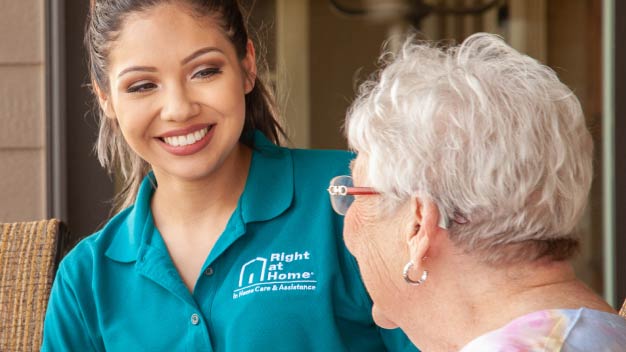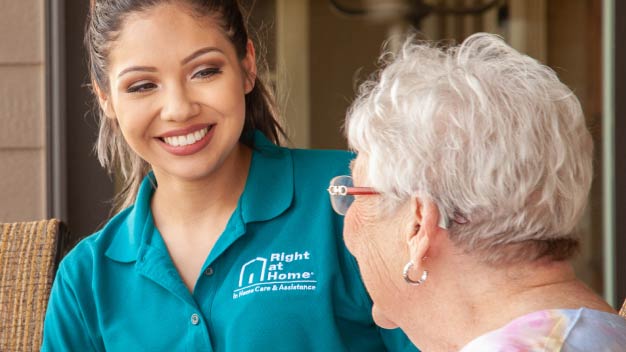 "Working for Right at Home is wonderful - I've got to know my clients so well and I've got the time to help them do the things they enjoy. To see the impact this can have on their quality of life is amazing. We have a great time together!"
CW
"This is the first time I have needed care and I was unsure what to expect. Thank goodness I chose Right at Home. Gail is an excellent ambassador for the firm - pleasant, polite and professional at all times. Gemma, to me, is the epitome of what a carer should be. She is a very hard worker and always has a smile on her face."
G.R.
"Louise is an absolute star who consistently goes the extra mile. She is calm and efficient and happy to deal with whatever arises. She has formed a real bond with mum and I have every confidence in her – she has not only made my mother's life considerably easier and more content but mine too, as she has saved me from hours of worrying!"
J.F.
"The service I've received from Right at Home has been excellent; the staff always listen and really do fulfill their promise to go the extra mile. Their dedication is excellent."
KM
"Thank you for your professional service. Wendy was great, had a super attitude, and could not have been more helpful."
P.H.