Home Care Services
Home Care Services For Wherever You Call Home
Whether your loved one needs care in their home, the community or elsewhere, our custom homecare services are provided in many settings.
Home Care From Trained Caregivers
Our in-home caregivers are trained to handle the needs of your loved ones.
Our clients include people who:
Appreciate having a helping hand with tasks such as bed making, laundry, shopping, light housework and fresh food preparation.
Live alone and miss having regular, stimulating company and good-humoured conversation, or fear becoming socially isolated.
Are recovering from an operation.
Have limited mobility and appreciate some assistance while getting up in the morning and getting ready for bed.
Are reliant on care throughout the day, but don't want to move out of the comfort of their home.
Need short-term respite care and want someone reliable to take the reins from their usual carers.
Live with long-term medical conditions.
Learn more about our homecare services: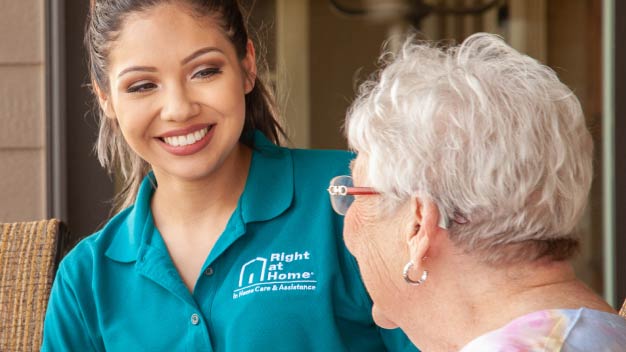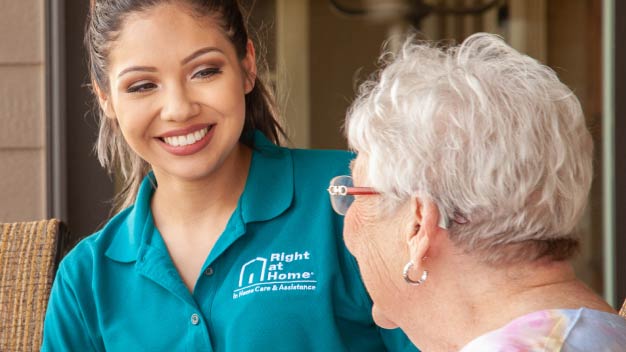 "Working for Right at Home is wonderful - I've got to know my clients so well and I've got the time to help them do the things they enjoy. To see the impact this can have on their quality of life is amazing. We have a great time together!"
CW
"This is the first time I have needed care and I was unsure what to expect. Thank goodness I chose Right at Home. Gail is an excellent ambassador for the firm - pleasant, polite and professional at all times. Gemma, to me, is the epitome of what a carer should be. She is a very hard worker and always has a smile on her face."
G.R.
"Louise is an absolute star who consistently goes the extra mile. She is calm and efficient and happy to deal with whatever arises. She has formed a real bond with mum and I have every confidence in her – she has not only made my mother's life considerably easier and more content but mine too, as she has saved me from hours of worrying!"
J.F.
"The service I've received from Right at Home has been excellent; the staff always listen and really do fulfill their promise to go the extra mile. Their dedication is excellent."
KM
"Thank you for your professional service. Wendy was great, had a super attitude, and could not have been more helpful."
P.H.