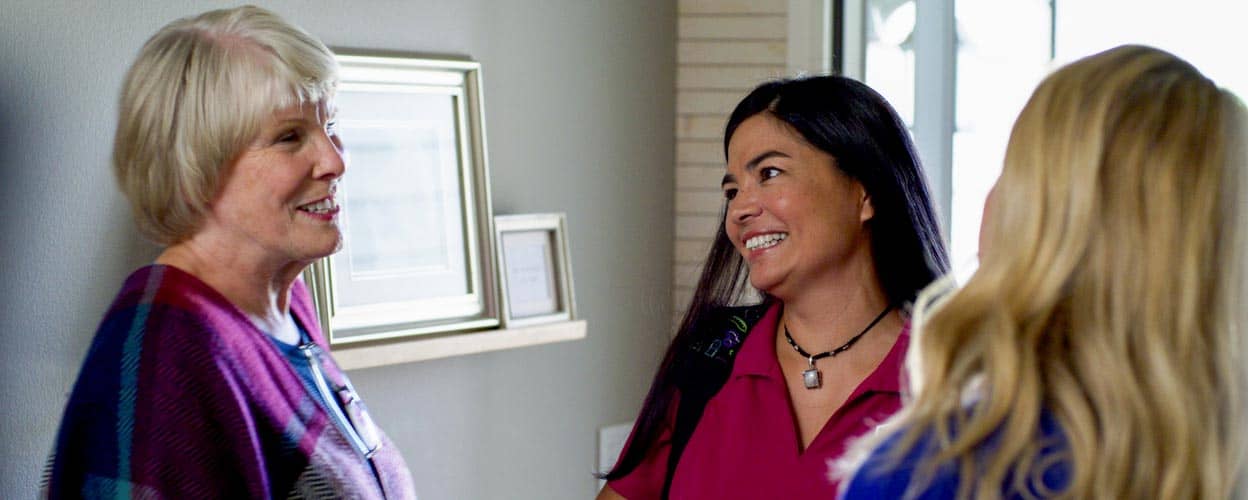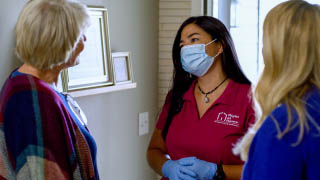 Alzheimer's Care Services and Other Dementia
Alzheimer's and other Dementia
Most Alzheimer's patients - particularly those in the early and middle stages of the illness - can be cared for at home and don't require residential care facilities. In fact, more than half of all diagnosed Alzheimer's patients continue to live in their own home settings. Right at Home's services offer those who suffer from Alzheimer's:
Familiar frame of reference
Freedom to move about in a familiar, unrestricted space
Minimal stress, which can aggravate the symptoms of Alzheimer's and dementia
Daily orientation to time, place and people
Continuity of daily routines and schedules
Alzheimer's Information and Resources
More than six million people in the U.S. and U.K. are living with Alzheimer's or dementia.
About one in ten people over the age of 65 have Alzheimer's and the disease affects more than 50 percent of people over the age of 85.
For a great resource on coping with Alzheimer's or dementia in your family, visit the caregiving section of the Alzheimer's Society.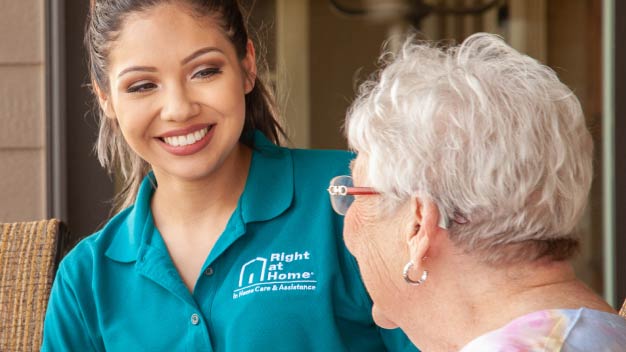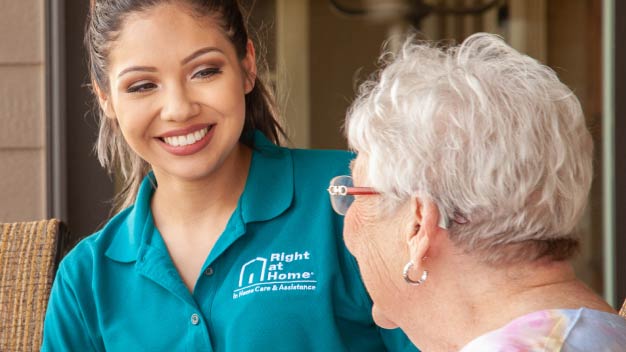 "Working for Right at Home is wonderful - I've got to know my clients so well and I've got the time to help them do the things they enjoy. To see the impact this can have on their quality of life is amazing. We have a great time together!"
CW
"This is the first time I have needed care and I was unsure what to expect. Thank goodness I chose Right at Home. Gail is an excellent ambassador for the firm - pleasant, polite and professional at all times. Gemma, to me, is the epitome of what a carer should be. She is a very hard worker and always has a smile on her face."
G.R.
"Louise is an absolute star who consistently goes the extra mile. She is calm and efficient and happy to deal with whatever arises. She has formed a real bond with mum and I have every confidence in her – she has not only made my mother's life considerably easier and more content but mine too, as she has saved me from hours of worrying!"
J.F.
"The service I've received from Right at Home has been excellent; the staff always listen and really do fulfill their promise to go the extra mile. Their dedication is excellent."
KM
"Thank you for your professional service. Wendy was great, had a super attitude, and could not have been more helpful."
P.H.