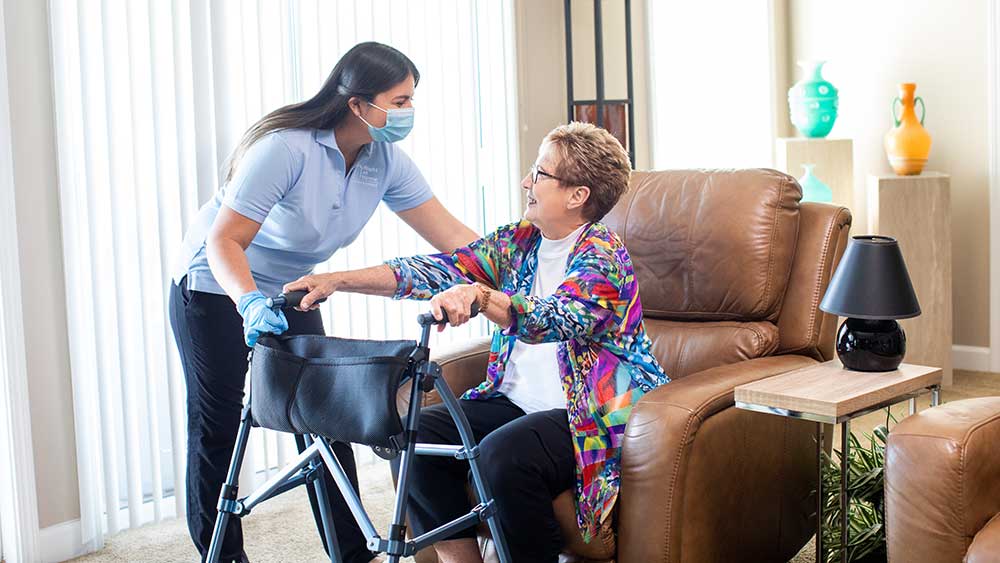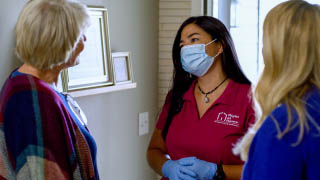 End of Life Care
When a loved one is suffering a serious or terminal illness it is inevitably an intensely emotional and difficult time for everyone concerned.
Right at Home can ensure that their palliative care is delivered sensitively and with dignity, helping to control pain and keep your loved one as comfortable as possible as they approach the end of their life.
At these trying times our carers can provide round-the-clock companionship, personal care, monitoring and help with medication.
We can also support family members by offering respite from daily tasks such as light housekeeping, laundry and meal preparation.
Right at Home will work closely with hospices, GPs and other healthcare professionals, and can also help loved ones access sources of emotional and practical support.
Information and Resources on End-of-Life Care
You can find information and support relating to end-of-life care on the Irish Hospice Foundation website.
Their End Of Life Care Guide explains what you can expect from end-of-life care and gives information about an individual's rights and choices, including refusing treatment, setting down their wishes for future treatment, and arranging to give someone the legal right to make decisions for them, if they are no longer capable.
The guide also contains information on discussing these issues with family and carers.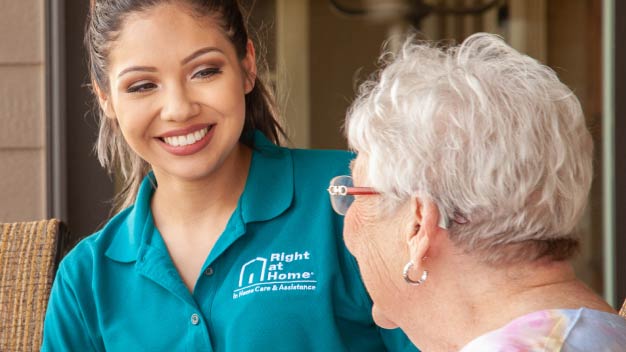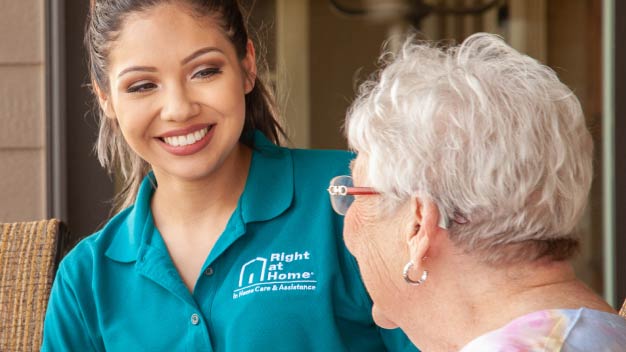 "Working for Right at Home is wonderful - I've got to know my clients so well and I've got the time to help them do the things they enjoy. To see the impact this can have on their quality of life is amazing. We have a great time together!"
CW
"This is the first time I have needed care and I was unsure what to expect. Thank goodness I chose Right at Home. Gail is an excellent ambassador for the firm - pleasant, polite and professional at all times. Gemma, to me, is the epitome of what a carer should be. She is a very hard worker and always has a smile on her face."
G.R.
"Louise is an absolute star who consistently goes the extra mile. She is calm and efficient and happy to deal with whatever arises. She has formed a real bond with mum and I have every confidence in her – she has not only made my mother's life considerably easier and more content but mine too, as she has saved me from hours of worrying!"
J.F.
"The service I've received from Right at Home has been excellent; the staff always listen and really do fulfill their promise to go the extra mile. Their dedication is excellent."
KM
"Thank you for your professional service. Wendy was great, had a super attitude, and could not have been more helpful."
P.H.