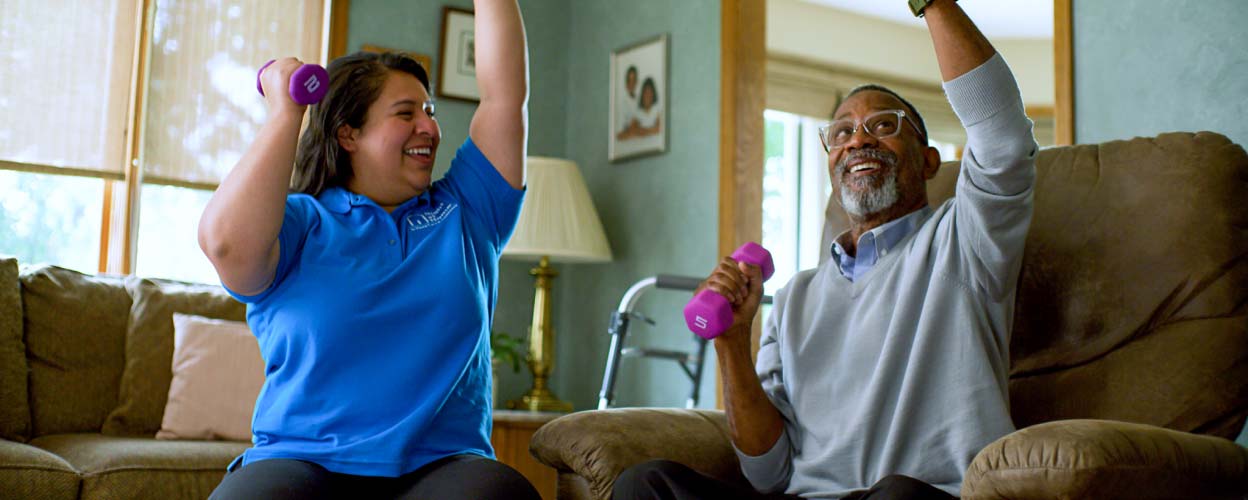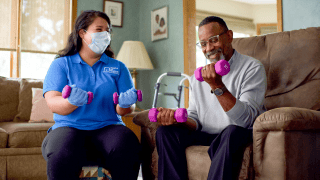 Heart Disease
In-Home Care Services Specialized for Seniors with Heart Conditions
Arteriosclerosis or "hardening of the arteries" occurs when the inside walls of an artery become thicker and less elastic. The thickening reduces the area available for blood flow. Although arteriosclerosis reveals few symptoms at first, as plaque grows, it narrows the artery and in some cases blocks it entirely. This can lead to angina and heart attacks.
Congestive Heart Failure (CHF) is often encountered in the elder care field. It occurs when the heart cannot pump out enough blood to meet the needs of the body. All forms of heart disease may eventually lead to CHF. CHF is the most common cause of death for people over the age of 65. Approximately 75% of our clients are over the age of 65, making this disease very important in the senior health care arena.
Right at Home has extensive experience in prevention and care with regard to home care solutions for clients with Heart Disease. We can customize a program that puts our client on a heart healthy diet, assist with physician-prescribed special exercises for heart clients, and help with daily activities of living. The daily activities most often requested by our clients with Heart Disease include:
Meal Preparation
Light Housekeeping
Errand Services
Grocery Shopping
Incidental Shopping
Laundry & Linen Washing
Clothes Shopping
Develops and/or implements a heart healthy diet (including shopping and meal preparation, if necessary)
Assists with physician-prescribed exercises
Helps with the daily activities of living (such as Housekeeping and Hygiene)
Provides medication reminders
Heart Disease Information and Resources
More than 80 million people in the U.S. and U.K. have some form of cardiovascular disease.
More than 35 percent of all deaths in those countries can be attributed to heart disease.
For a great resource on living with and preventing heart disease, visit the Irish Heart Foundation.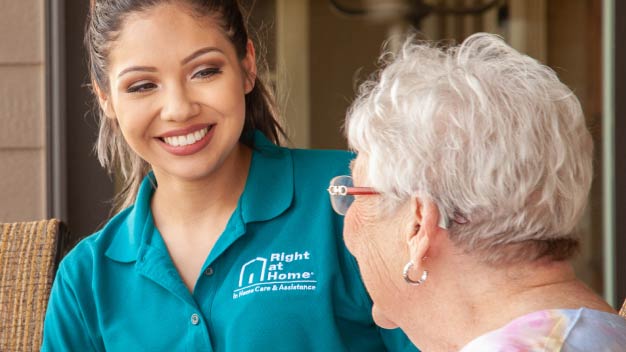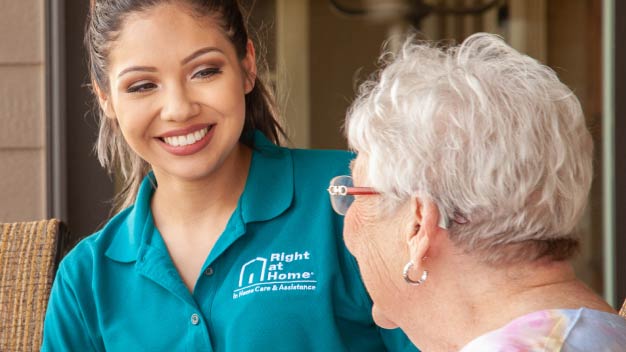 "Working for Right at Home is wonderful - I've got to know my clients so well and I've got the time to help them do the things they enjoy. To see the impact this can have on their quality of life is amazing. We have a great time together!"
CW
"This is the first time I have needed care and I was unsure what to expect. Thank goodness I chose Right at Home. Gail is an excellent ambassador for the firm - pleasant, polite and professional at all times. Gemma, to me, is the epitome of what a carer should be. She is a very hard worker and always has a smile on her face."
G.R.
"Louise is an absolute star who consistently goes the extra mile. She is calm and efficient and happy to deal with whatever arises. She has formed a real bond with mum and I have every confidence in her – she has not only made my mother's life considerably easier and more content but mine too, as she has saved me from hours of worrying!"
J.F.
"The service I've received from Right at Home has been excellent; the staff always listen and really do fulfill their promise to go the extra mile. Their dedication is excellent."
KM
"Thank you for your professional service. Wendy was great, had a super attitude, and could not have been more helpful."
P.H.