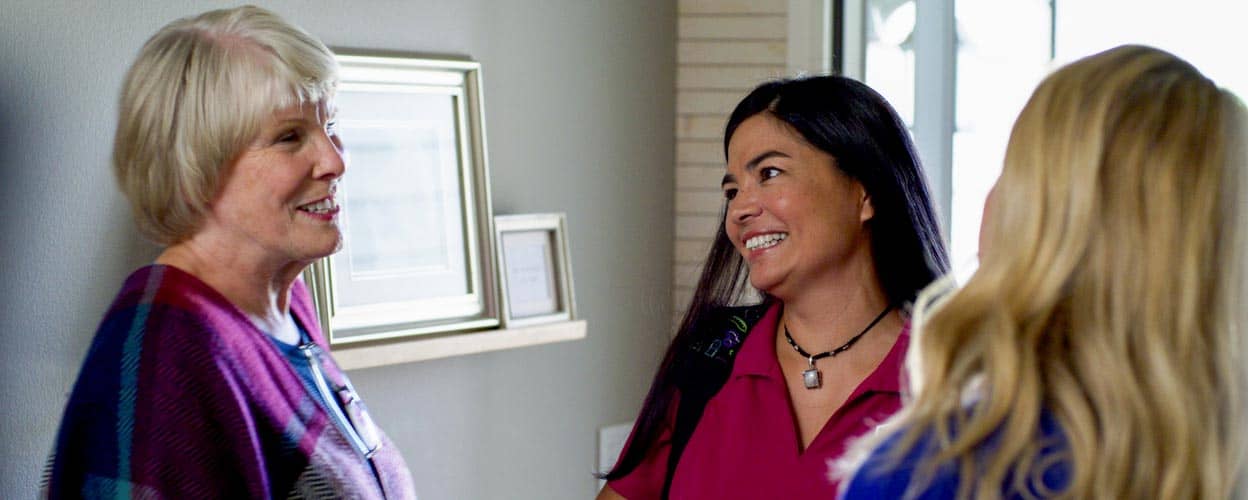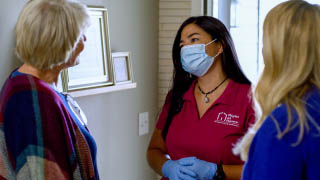 Neuromuscular Diseases and Disorders
Neuromuscular conditions are complex because they can affect both motor skills and cognition. Regardless of the particular disease/disorder or the extent of its progression, Right at Home carers can help by offering:
Safety supervision
Getting dressed
Personal care and grooming
Light housekeeping
Laundry services
Medication reminders
Mental stimulation
Transport assistance
Neuromuscular Information and Resources
Neuromuscular disorders are conditions affecting the nerves which pass from the brain and spinal cord to the muscles, the muscles themselves, and the complex junction between each nerve and muscle (myasthenic conditions).
Most neuromuscular disorders cause weakness and it can sometimes be very difficult to identify the precise cause of the problem.
Many, but not all, neuromuscular disorders are inherited.
For various reasons, an affected individual might have no family history of a similar condition.
The spectrum of Neuromuscular diseases includes muscular dystrophies; in some cases these are severe and limit life expectancy, others are relatively mild.
For more information visit the Muscular Dystrophy Ireland website.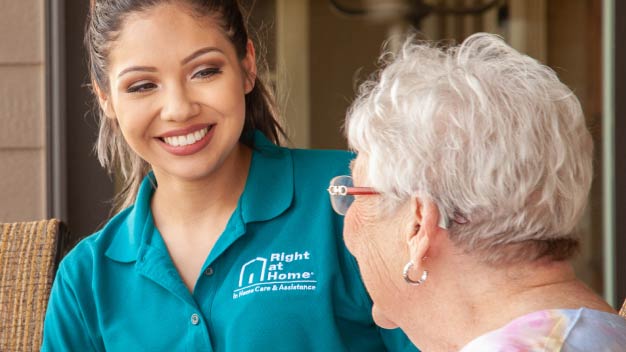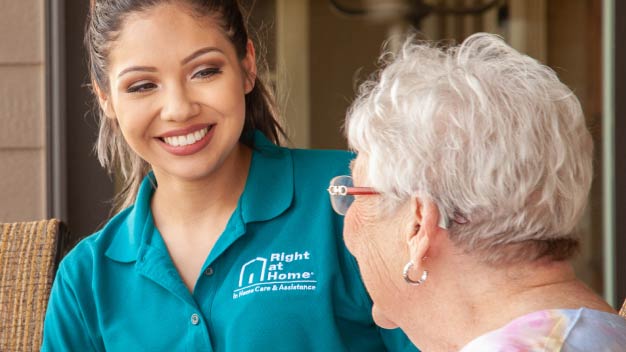 "Working for Right at Home is wonderful - I've got to know my clients so well and I've got the time to help them do the things they enjoy. To see the impact this can have on their quality of life is amazing. We have a great time together!"
CW
"This is the first time I have needed care and I was unsure what to expect. Thank goodness I chose Right at Home. Gail is an excellent ambassador for the firm - pleasant, polite and professional at all times. Gemma, to me, is the epitome of what a carer should be. She is a very hard worker and always has a smile on her face."
G.R.
"Louise is an absolute star who consistently goes the extra mile. She is calm and efficient and happy to deal with whatever arises. She has formed a real bond with mum and I have every confidence in her – she has not only made my mother's life considerably easier and more content but mine too, as she has saved me from hours of worrying!"
J.F.
"The service I've received from Right at Home has been excellent; the staff always listen and really do fulfill their promise to go the extra mile. Their dedication is excellent."
KM
"Thank you for your professional service. Wendy was great, had a super attitude, and could not have been more helpful."
P.H.