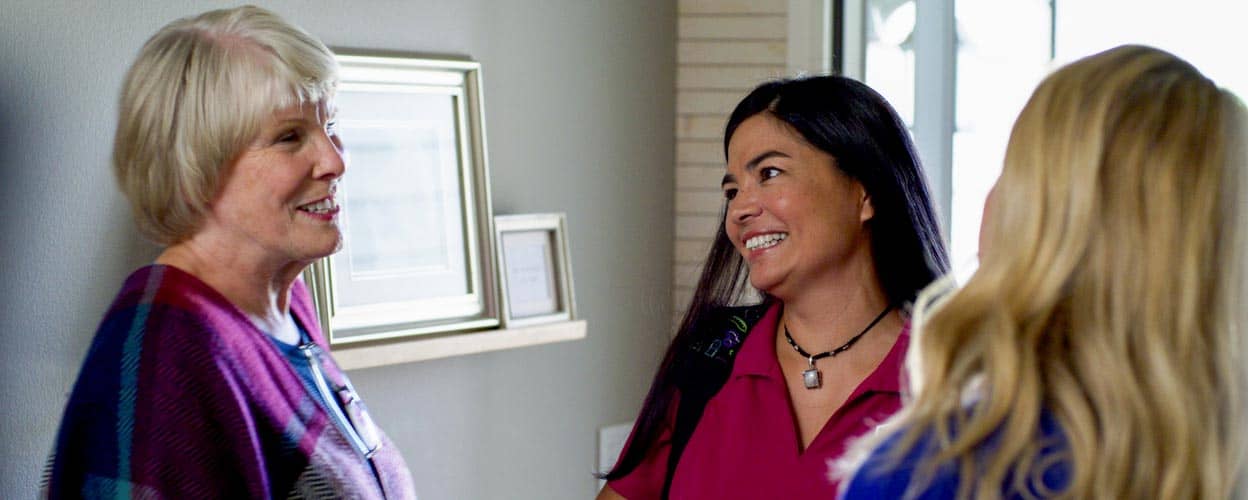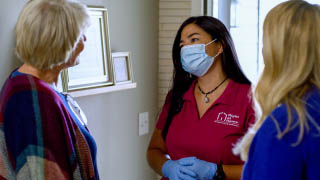 Paraplegia and Quadriplegia
Right at Home provides numerous care services to loved ones who have a spinal cord injury and need a wheelchair for daily living. Our carers can help someone adjust to a new living situation directly after a spinal cord injury. They can also continue to assist with any household and personal care tasks that are complicated by an injury.
Wheelchair assistance
Transfer between bed and chair
Continence care
Personal care and grooming
Transport assistance
Regular movement to prevent sores developing
Meal preparation
Light housework
Laundry services
Paraplegia and Quadriplegia Information and Resources
In the UK every year, there are around 1200 people paralysed from a spinal cord injury. There are currently thought to be approximately 40,000 people in the UK living with paralysis. This statistic only shows the people who have been through a spinal cord injury centre, and does not include those who have suffered paralysis and been treated in a general hospital.

In the UK, a person is paralysed every 8 hours.

In the UK, it is estimated that the current annual cost of caring for people paralysed by spinal cord injury is more than £500 million.

79% of people discharged from Spinal Cord Injury Centres are able to return to their own homes.

Around 20% of patients leave Spinal Cord Injury Centres clinically depressed.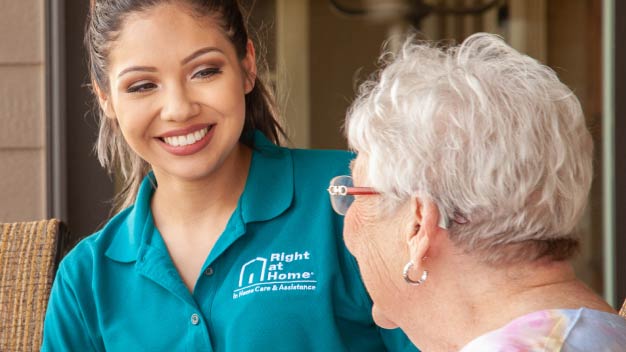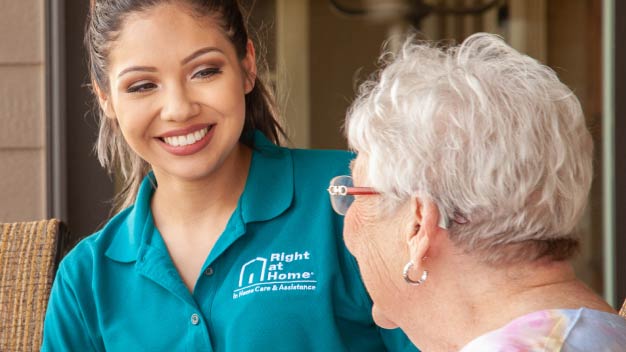 "Working for Right at Home is wonderful - I've got to know my clients so well and I've got the time to help them do the things they enjoy. To see the impact this can have on their quality of life is amazing. We have a great time together!"
CW
"This is the first time I have needed care and I was unsure what to expect. Thank goodness I chose Right at Home. Gail is an excellent ambassador for the firm - pleasant, polite and professional at all times. Gemma, to me, is the epitome of what a carer should be. She is a very hard worker and always has a smile on her face."
G.R.
"Louise is an absolute star who consistently goes the extra mile. She is calm and efficient and happy to deal with whatever arises. She has formed a real bond with mum and I have every confidence in her – she has not only made my mother's life considerably easier and more content but mine too, as she has saved me from hours of worrying!"
J.F.
"The service I've received from Right at Home has been excellent; the staff always listen and really do fulfill their promise to go the extra mile. Their dedication is excellent."
KM
"Thank you for your professional service. Wendy was great, had a super attitude, and could not have been more helpful."
P.H.